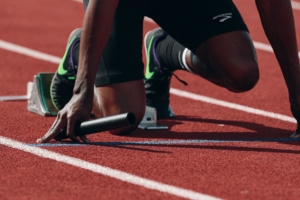 Another year, another set of unusual conditions for the world and business.  But the fundamentals of buying and selling businesses have remained the same.  That doesn't mean that sellers can't focus on a few key spots to better prepare their businesses for sale.  Let's look at them.
1. Monitor Market Conditions
We're long past the "wait and see" time of early 2020.  Buyers are looking for new opportunities and they are most excited about businesses that continued to perform well throughout the last two years.  In addition, financing can still be had at very good rates (for the moment!).
Action item: Be in touch with your broker about market conditions in your segment and how quickly businesses like yours are selling.  More importantly, find out what were the 1-2 reasons why buyers ended up picking particular businesses and see if you can use those reasons to better position your business.
2. Think Virtual
The last two years have completely transformed our lives in almost every aspect of our lives:
Work & School

: many employees moved to remote work situations and some schools had a hybrid of in-person and virtual learning

Food

: from delivery and pick up of already-made food to delivery and pick up of groceries, businesses have bent over backwards to accommodate legal requirements and consumer desires

Religious services

: many places of worship offered virtual services to account for the fact that their congregations were not able to be together in person
What has that meant for your business?  If you used to travel to visit vendors or clients, how have virtual meetings worked?  If you've had to offer contactless or distanced delivery of services to your clients, have they been as engaged or consistent in staying with you?  What new opportunities presented themselves in the new environment that Covid-19 presented?
Action item: Have a full report compiled on what you learned from the early days of Covid-19, what your business did to adapt, then how you measured those adaptations and continued to tweak for best results.
3. Plan Your Exit
We've said before that the overwhelming majority of successful sellers wait until their business is already on the market before doing their exit planning.  It's never too soon to start your exit planning.
Exit planning isn't just about when you want to exit and what you want to get for your business, but what happens next after a successful transaction.  It also isn't something that just happens because you want it to: you need to have made sure your business is ready for your exit too.
Action item: Put together your exit plan.  Write down why you want to exit and when, and how much you would want for your business (based on a valuation, not your opinion).  If systems and personnel aren't yet in place for your departure, how long would it take to put those in place?  Remember that the more the business is dependent on you for day-to-day operations, the less attractive it is for buyers.
4. Prep Due Diligence
One of the first places a transaction can get bogged down is in the due diligence phase.  Part of this is normal: there's a lot of documentation that buyers want to go through and that simply takes time.  But the sheer number of documents can tire sellers, even motivated ones.  And the longer deals take to close, the likelier they are not to close at all.
Just as with exit planning, due diligence prep should be started before you list your business for sale.  Knowing that all the reports and paperwork are saved and ready to go for a buyer is not just a load of your mind, but it will give you, as a seller, a quiet confidence: your business is ready for sale.
Action item: Ask your business broker for a typical due diligence list for a business like yours.  Some basics you're going to want to have include:
Business tax returns

for at least the last three years

Internal accounting files

for the last three years

Account Payable and Receivable

aging reports

Detailed

Inventory and Equipment Lists

Annual

CapEx report

List of

Insurance Policies

List of

Required Licenses
Customer records

, in as detailed a form as you have

Employee records
Employee Benefits
Vendor records

, with recommendations as to whether relationships have been good, average, or should be switched 

Records of

payables and receivables
Operations Manual

and

Employee Manual

 

Organizational Structure

with names and positions

Technology report

: how well-developed is your website, social media presence, SEO, etc.

Pending changes and improvements

: what purchases or changes are going to happen in the next 12 months regardless if the business is sold (e.g. website upgrade, equipment purchase, brand refresh) and why are those purchases or changes happening
We can't do these action items for you, but we can certainly help.  Give us a call and let us know which of these you need help with.
https://www.kcapex.com/wp-content/uploads/2022/01/braden-collum-9HI8UJMSdZA-unsplash.jpg
1280
1920
Apex Business Advisors
https://www.kcapex.com/wp-content/uploads/2015/06/ApexBusinessAdvisorsLogo-216x130.png
Apex Business Advisors
2022-02-14 06:00:20
2022-01-20 14:28:33
4 Steps to Prep Your Business for Sale in 2022