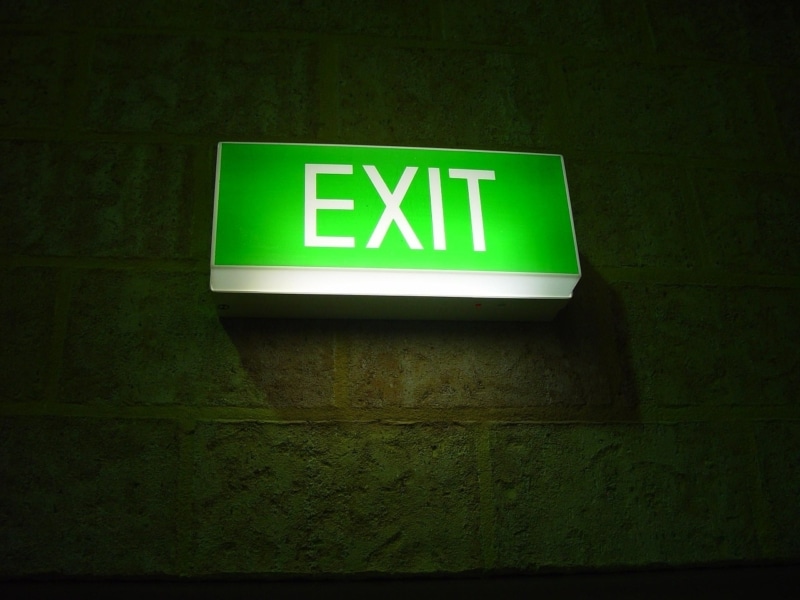 There are some books out there that can tell you the financial side of how people exited their businesses, but there's not too much literature on the emotional process of selling.  
Bo Burlingham often refers to a sale as just another "phase" of the business. Dan Andrews and his business partner experienced a seven-figure exit some years ago.
Rather than feeling content, they felt something unresolved, and this book, Before the Exit, Thought Exercises for Entrepreneurs, is an extended reflection that resolved those thoughts.
The book is divided into two parts.  The second part is the one we're used to – the origin story of how someone went from wage slave to plucky business owner.  But that story takes a turn as Dan honestly explains mistakes they made along the way to an exit.
The first part is a fascinating set of exercises. They're meant to push an owner who is either currently considering a sale or who hasn't thoughtfully considered an exit at all.  
The goal isn't to tell you all the exercises (as the book is under 100 pages and we want you to discover them for yourselves) but to get you started thinking about the bigger question of why and not just how when it comes to an exit. Here are two of them:
Lifestyle Ladder
Dan discusses (in a Dave Ramsey sort of way) how an entrepreneur progresses forward in income.  At first, it's simply a matter of getting out of debt to zero. Then there's a certain amount of income in the bank – say $20-40k liquid.  
It's the stage at which money is less of a worry, but you can still be a prisoner of your thinking when you were at a lower stage of the lifestyle ladder and severely deplete this cushion.  
Further up the ladder, you have 10 times that liquidity plus an income-producing asset that means you don't have to touch the liquidity. At each stage Dan continues to probe the reader…What is it that you want? Will this business be a vehicle to take you there? Why or why not?
So many people just have their foot on the gas for so long that they seldom stop to think what it's all for and what real numbers interest them when it comes to lifestyle or an exit.
Boredom?  Or incompetence?
Seth Godin famously advised a woman who asked how to grow her $10M business to $100M: "Find someone to run your business, go and apprentice under someone who runs a $100M business for two years, then come back and do it yourself."  
We're all familiar with the idea that "what got you here won't get you there" but sometimes we're masking our own inadequacies.
What's going to take you to the next level?  
Will it require you to do some things or learn some practices you don't know?  
Will you need to bring in some outside help?
Maybe you'll need to reinvest?
Sometimes these possibilities don't occur to the business owner who is tired of the fight and looking for the door.  
But if he/she is willing to do the work of thinking it through, there could be an even more valuable exit after more work has been put in. It all depends on what you want long-term and has to contextualize the pain of the short term.
As noted above, the book is a lonely one in a space not often discussed. The ideas and challenges it offers in such a short read make it very much worth your time.
https://www.kcapex.com/wp-content/uploads/2018/08/exit-387227_1280.jpg
960
1280
Apex Business Advisors
http://www.kcapex.com/wp-content/uploads/2015/06/ApexBusinessAdvisorsLogo-216x130.png
Apex Business Advisors
2018-08-08 06:00:06
2018-08-02 11:15:31
Book Club #18: Before the Exit, by Dan Andrews