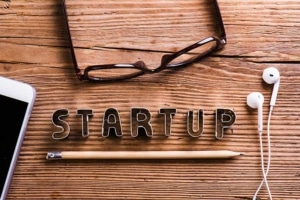 While the book title, The 7 Day Startup, might make you roll your eyes a bit, the author's premise is simple: it doesn't take that long to start a business. And the most important knowledge you will gain will come after you launch. So launch!
We won't be able to talk about the entire book in this review, but we'll share some of the key highlights that any business owner can review, even one who is long past the days of starting up. Don't be intimidated by the "7 Day" title. Dan just dedicates one day to various tasks to complete before launching.
Tasks to Complete Before Launching
The Nine Elements of a Great Bootstrapped Idea?

WTF is an MVP?

Choose a Business Name

Build a Website in One Day for under $100

10 Ways to Market Your Business

Set Targets

Launch
Evaluate Your Idea
For any business that you want to pursue, there's an easy nine point checklist Dan has put together. You don't need to excel in each of these areas, but you should have a decent answer for each one. If you already have a business, you can use these questions to identify weak spots in your business to prepare it for sale.  
Does your business…
Have enjoyable Daily Tasks? It doesn't make sense to start a business that is going to have you doing daily tasks that you don't enjoy. What will be your day-to-day tasks for this business?
Product/Founder Fit? What skills do you have, what are you most known for, and where can you provide the most value? If this doesn't line up with your business, that's a problem.
A scalable business model? Do you have the ambition to grow your business and will it easily accept that growth?
The ability to operate profitably without the founder? Remember that if you can't leave your business for 30 days and have it grow in your absence, you don't own a business, you own a job. If you can't do this with your business or business idea, you'll have difficulty selling it.
The qualities of a sellable asset? One of the qualities of a sellable asset is the ability to run without the founder. Others include:
Product design

Intellectual property

Your team

Website

Recurring revenue
A large market potential? This is also often called "total addressable market" (TAM). You don't have to become a national company, but you can't be too niche.
Tap into pain/pleasure differentiators? What do your customers really care about? Does your business go beyond a "cool idea" and actually solve a pain they have or give them a pleasure they desire?
Have a unique lead generation advantage? This could be as simple as great content like blogs and videos or higher level strategies like webinars and courses. What is going to set you apart from your competitors?
Have the ability to launch quickly? If it's going to take you a year to launch, you won't be able to learn from customers as you go. Choose an idea that you can launch and modify quickly. When you start getting real data from paying customers, you can innovate and get the product perfect.
What's in a Name?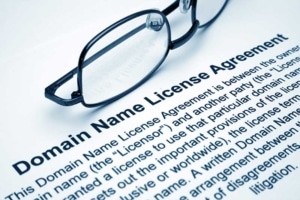 Dan points out that many people agonize over the "perfect" name for their business. Instead, he has six questions that get to the heart of what matters: a name that works.
Is it

taken

? (Have you looked to see if the name is used in your state or country?)

Is it

simple

? (Will the customer get it without you explaining it, or is this about an obscure name that you are tied to?)

Is it

easy to say out loud

? (Will customers enjoy sharing it with friends?)

Do

you like it

? (This isn't the same as

absolutely loving

it, but rather does it sit well with you?)

Does it

make sense

for your idea? (Real winners in this category include Chipotle, Google, and Dropbox)

Is it

broad

? (Remember to give yourself some room to maneuver as you build your company.  You don't have to be very specific to start.  Bob's Bakery might work just as well as Bob's Bagels.)
Where are the customers?
"Without question, the biggest mistake people make is obsessing over their idea and not focusing enough on finding people willing to pay for their product."
"The popular stories you hear about startup validation go something like this: 1. I created a website with a brief video. 2. It went viral. 3. I bought a yacht."
This is a point Dan keeps hammering home over and over in the book. Instead of spending time perfecting your idea, find out if someone is willing to pay for it. Here, he uses the MVP (minimum viable product) term made popular by Eric Ries of Lean Startup fame. If you can't find people who are willing to pay for a bare bones version of your product, why would they pay for the version you are cooking up in your mind? "You don't learn until you launch," Dan says.
Instead of having everything be perfect on launch day, just focus on being competent. There's only room to improve from launch day.
So, as Dan says, go for it!
https://www.kcapex.com/wp-content/uploads/2020/09/graphicstock-office-desk-with-start-up-sign-made-of-cookie-cutters-and-various-objects-flat-lay-workplace_BuHP3SHGb-web.jpg
534
800
Apex Business Advisors
https://www.kcapex.com/wp-content/uploads/2015/06/ApexBusinessAdvisorsLogo-216x130.png
Apex Business Advisors
2020-09-11 10:41:13
2020-09-11 10:41:13
The 7 Day Startup, by Dan Norris