Use a Crisis to Better Your Business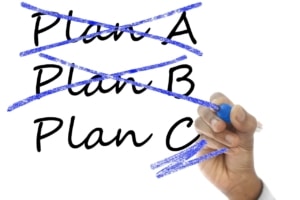 2020 saw many businesses pivot to different ways of operating in order to keep revenue coming in.  Denny's, the quintessential American diner, not only started offering free delivery, but in California and Oregon, also offered some grocery items to add to those orders as well.  If such an established brand as Denny's can imagine new ways to serve customers in a crisis, surely your small business can use a time of great stress in order to build a better business.
Where to Start?
In the earliest days of the pandemic we discussed various ways business owners could be looking at marketing, finances, and administrative tasks.  But a year on, the emergency cuts and savings have long been made, and there's been plenty of time to make adaptations to what the law allowed for and what the market was interested in.
Audit and Adjust
Prior to 2020, year-on-year financial reports helped you see the general direction of travel for your business.  As 2020 rolled on, those comparisons might have only served to depress business owners in seeing how far "off the pace" they were.  But that wasn't a fair way of thinking about those numbers.  2020 couldn't be compared with 2019 because businesses in 2020 often had to fight to stay afloat with their hands (and sometimes their feet) tied.  
As the 2021 numbers start to come in, better measurements are possible.  You'll be able to see how you are doing a year on, month-by-month.  It's reasonable to expect to be doing better, as last year you were responding to something unknown, and this year you've had a year of experience under your belt.  You should still be relentless about cutting costs wherever it makes sense, but now that you're out of damage control mode, you can ask yourself tougher questions: 
Why are we staying flat in that line of revenue?

This particular category continues to underperform.  Is it time to let it go?

Why aren't we growing this service at a faster rate?  It helped save us in 2020!
In a sense, despite ongoing uncertainty, it's a good time to demand answers to tough questions.  If you continue to stay in "damage control" mode, you may miss the opportunity to grow your business.  You cannot wait for "normal" to be restored to be "normal" in how you examine and audit your business.  This, right now, is normal.  Adjust.
Remote or No?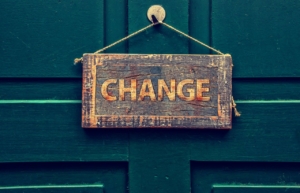 At this point you will have probably had the chance to observe your team work both remotely and in-person during the crisis.  You should be able to intelligently comment as to whether your staff works remotely the same, better, or worse than in person.  
If they work better remotely, this might be a time to start examining your office space and making long-term changes that you didn't expect (with the corresponding savings that you're free to re-invest).  If your staff performance is significantly down because of remote work, it might be worth reconfiguring the physical office to allow for appropriate measures to be taken so that all can feel safe while still participating in the benefits of in-person interaction.  This may mean replacing those who insist on working remotely and refuse to come into a physical office.  As with the financial statements, you're no longer "new" at operating a remote business.  If it's not a good fit for you, it's time to make some tough decisions (which might include a sale).
Forge Ahead
Ongoing uncertainty can be paralyzing.  But it doesn't have to be.  You now have experiences navigating a pandemic and the data to back it up. No excuses not to make 2021 better than 2020 in every aspect.
Want a second set of eyes on your business?  Our broker team has hundreds of years of experience looking at financial statements and navigating tough times.  Give us a call; we'd love to help!
https://www.kcapex.com/wp-content/uploads/2021/01/planning-620299_1280.jpg
853
1280
Apex Business Advisors
https://www.kcapex.com/wp-content/uploads/2015/06/ApexBusinessAdvisorsLogo-216x130.png
Apex Business Advisors
2021-01-27 06:00:26
2021-01-05 08:09:22
Use a Crisis to Better Your Business