Best Practices for Marketing a Business for Sale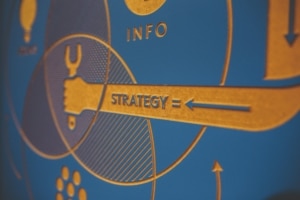 In our Day in the Life article, we gave you a sense of what we as brokers might do on any given day to move the ball forward on transactions. In this article we wanted to get more specific on a few things to keep in mind when you have a business for sale.
Confidentiality
There are several parties you want to keep a sale confidential from until it's complete, including:
Customers

Employees

Competition

Creditors
Employees might seem like a fairly obvious one. You don't want them worrying about job security and spending time applying for new jobs instead of keeping the business going. The same is true of your customers. They don't know what will happen and may worry about how a sale will change your product or service and postpone doing business with you (or go with a competitor, who will then also find out) if they learn that you are selling your business.
You also don't want to let creditors know. This isn't because everyone you do business with is necessarily interested in going around town and spreading the news, but because they may also deal with some of your competitors and a casual comment can lead to word getting out much quicker than you expected.  
Keep the fact that your business is for sale known only to a selected group of trusted people.  Two basic rules of the road are: Be sure that buyers sign a NDA and that the ad used to market your business sufficiently shelters its name and location.
Targeting Likely Buyers
While it would be nice for the perfect buyer to just show up with some money, listing a business for sale isn't that easy. You should be thinking about the profile of likely buyers so we can target them better.
Some questions to start narrowing the profile down include:
Is your business appealing to

any

buyer or a

specific

type of buyer?

Is a buyer looking for a business of

your

size or in your specific

industry

?

Is your buyer an individual? Another company (a competitor or one that wants to expand into your industry)?

Does your business require any

special qualifications, licensing

or

certifications

to own or operate?

Is your potential buyer looking to be an

owner-operator

or an

absentee owner

?  How would your business fit either model?
Answering these questions will give you a specific buyer profile.  You can then go to where those types of buyers are in order to have a more effective search.
Curb Appeal
When you get ready to sell a house, unless you're selling it as a fixer-upper (not a great look in the business for sale world), you want to make it look its best. The same is true when you want to sell a business. There are things you tolerate when it's your business that a new owner might find unappealing (and which can lead them to find the business less valuable).
These could be things as simple as peeling paint, squeaking door hinges, or out-of-order toilets. You and your employees may have gotten used to such things and may not even notice (or care) anymore, but a buyer with fresh eyes will. As you're getting ready to take your business to market, these basic things need to be dealt with.
You should also be dealing with less visible things, like any ongoing disputes, or payable accounts that are not up to date, or software or infrastructure upgrades that are going to be expected by a potential buyer. All of these things require money to fix, but the shinier profile you'll have as a result of making these tweaks will definitely lead to a better bargaining position when it comes to negotiating deal points later on in the process.
More Tips?
Every single week, our brokers meet to discuss the newest businesses for sale. While we keep our best practices in the forefront of how we market, we are also always sharing information with each other on how to improve the marketing for any given business. Put our expertise to work for you. Give us a call.
https://www.kcapex.com/wp-content/uploads/2020/10/pexels-kaboompics-com-6229-scaled.jpg
1707
2560
Apex Business Advisors
https://www.kcapex.com/wp-content/uploads/2015/06/ApexBusinessAdvisorsLogo-216x130.png
Apex Business Advisors
2020-10-22 06:00:12
2021-01-29 14:27:33
Best Practices for Marketing a Business for Sale