Know Your Broker: A Day in the Life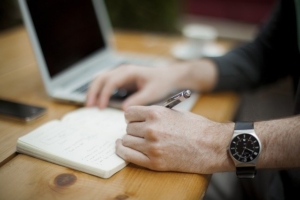 Not everyone has a good sense of what we Kansas City brokers "do" in getting our buyers and sellers to a successful conclusion. Yes, they know we have to send a lot of emails and make a lot of phone calls. But what else? In this article we'll give you a bit of a look at a hypothetical "day in the life" of one of Kansas City business brokers.
Finding and Qualifying Buyers
Each broker has his/her unique network of buyers that has been cultivated over the years. The best brokers will have also taken the time to qualify those buyers by making sure they aren't just lookers or tire-kickers. We make sure that our buyer list is as qualified as possible, so that no one wastes their time. We may keep that buyer network "in the loop" through emails, forecasts, or even blogs like this one. 
We want to stay top of mind for those looking for businesses for sale in Kansas and Missouri (we are also active throughout the Midwest). So when we get a new business listing that we like, we send it out to our network. We get new listings all the time, so these touch points happen regularly. On any given  day we might be communicating with this network or bringing it up in discussions in our ongoing networking and other meetings in the community.
First Steps
Once buyers display genuine interest in a particular business due to an abstract we've provided (confidentiality is important so we don't get too detailed), we will then get a non-disclosure/confidentiality agreement from them. This allows them to get the information they need in order to make a serious decision to move forward. We want the buyer to meet with and interview the seller as soon as possible to determine if the business is the right fit for the buyer.
If there is interest, it is important to move to an  Offer to Purchase to solidify their position ahead of other potential buyers. In this phase we get the seller to disclose high-level detail and not getting too deep into the weeds with specific and detailed questions. That's the thing to do during due diligence.  
Diligence
After an acceptance of an offer, emails and phone calls really get rolling. We will arrange for the buyer and seller to meet and facilitate information gathering necessary for diligence and deal financing. At this stage we wear different hats, depending on the email, phone call, or conversation:
Mentor

: Many clients are first time buyers or sellers and really don't know how the process works. We have to tell/show them. 

Coach

: Just as there are certain exercises and drills that sports players have to do in order to get to game day, there are certain documents and legal issues that need to be addressed prior to closing day. We gently prod, but sometimes have to be less gentle when people are zoning out/procrastinating.

Professional

: Some clients will need help with issues like tax planning, obtaining financing, or negotiating real estate. We have seasoned professional contacts that we can refer people to.

Friend

: We will often field a panicked phone call or respond to a troubling email with empathy. Many of us have owned businesses before and we know that

seller remorse

is real (and how to deal with it). Again, each broker brings his/her own particular personality to the table to deal with specific situations.
Every broker will tell you that on any given day we're wearing at least one of these hats at any moment.
Closing
There are various parties that will sometimes do their best (or maybe their worst?) to derail transactions. They may do this consciously or unconsciously, but whatever their mentality, it's our job to mitigate their destructiveness.
Our role is to clearly and professionally deal with roadblocks, obstacles, and any other challenges that can keep these two parties, buyer and seller, from walking away happy in a transaction, both getting (mostly) what they wanted. Our brokers' secret weapon is experience. This is not the first time we've dealt with these challenges and we have plenty of stories to tell about unbelievable last-minute problems that nearly sunk great deals. But we dealt with them in a timely manner, with patience, and as noted above, with empathy. We are closing deals on any given day and preventing them from going astray.
As you can see, our days can vary, but there's a consistent theme: helping our clients get to a successful finish. We happen to be good at that. If you want to learn more, give us a call!
https://www.kcapex.com/wp-content/uploads/2020/08/writing-336370_640.jpg
426
640
Apex Business Advisors
https://www.kcapex.com/wp-content/uploads/2015/06/ApexBusinessAdvisorsLogo-216x130.png
Apex Business Advisors
2020-08-13 06:00:02
2021-02-27 10:49:17
Know Your Broker: A Day in the Life