Understanding Buyer Types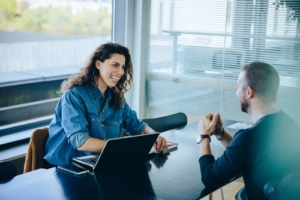 When business owners put up their companies for sale, there's not really any way to guess what type of buyer may end up acquiring it. But to be better prepared to negotiate and communicate during the sale process, sellers should be familiar with four typical buyer types, who vary in goals, spending power, and needs.
Individual Buyers
Individual buyers are often people looking to be owner/operators. They may be seasoned business owners, but may also be long-time employees who've finally decided to take the plunge into entrepreneurship. They represent the type of buyer we most often see here at Apex.
Individual buyers will often:
Sellers should find out: 
what is the

motivation

of this type of buyer?

what are their

financial means

?

do these buyers have the

support

of friends and family?
Strategic Buyers
Strategic buyers are usually companies (not individuals) looking to expand their operations by acquiring an existing business.
Strategic buyers are:
not at their first rodeo — if they are in

acquisition mode

it's because they already know how to run a well-oiled company

worthy negotiators — because this isn't their first rodeo, you'll need strategies for how to encounter

deal points

likely to be in your industry or near it — sometimes they can be a vendor or customer
Sellers should find out: where does this acquisition fit in with the greater plan?
Additional things to consider:
Your brand may disappear

Your employees may be let go

Financing will usually not be a problem

Some form of Seller financing or earnout is still likely
Financial Buyers
Like strategic buyers, financial buyers are also companies, but they are less interested in expanding into local markets and more interested in digging into your numbers to look at your ROI.
Financial buyers are often:
Private equity

groups

Hedge funds

High net worth individuals

Not excited about risk
Sellers should find out: what sort of returns are these buyers looking for in the short, medium, and long term?
Sellers should also expect forensic due diligence from this type of buyer. Like strategic buyers, they may look to "trim fat" by making changes to your business right away. 
Family Offices
Family offices could be either strategic or financial buyers, depending on what their philosophy is. But all family offices are generally on the lookout for highly profitable ventures offering attractive long-term returns.
Employees
It doesn't happen often, but we have helped employees buy companies. They offer a unique opportunity.
Employees:
Know the business better than any outsider could

Are incentivized to grow the business 

Are preserving continuity for themselves while taking on a risk they feel comfortable with
Employees are likely to have a profile that overlaps with individual buyers. If financially qualified, banks love this type of buyer.
Sellers should find out: would an ESOP help develop this type of option or be a hindrance in a sale to the other types of buyers?
Final Thoughts
By being familiar with the types of buyers, you can have discussions with your broker about what is likely to be the best type of buyer for your business and then market your business accordingly. While it's important to have a wide buyer pool, being prepared for specific types of buyers will pay dividends during the go to market phase.
Not sure which type of buyer is best for your business? Give us a call and we'll share our expertise.
https://www.kcapex.com/wp-content/uploads/2022/11/one-on-one-interview.jpg
334
500
Apex Business Advisors
https://www.kcapex.com/wp-content/uploads/2015/06/ApexBusinessAdvisorsLogo-216x130.png
Apex Business Advisors
2022-11-28 06:00:21
2022-11-03 14:57:43
Understanding Buyer Types