Start with Why: What Business Buyers Should Ponder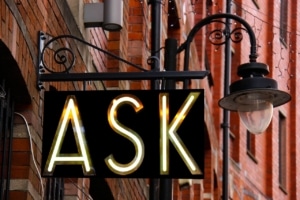 In the hundreds of articles we've written over the years, we are consistently asking questions.  We've posed questions that buyers should consider when they already have a business in mind.  We've also asked questions about business ownership in general, including the concepts of buying a business vs. buying a job and buying vs. building a business.  If you've watched various events unfold in the last two years and want to take more control of your destiny, business ownership is certainly one way to do that.  Here are four questions to ponder if you're considering that first step towards entrepreneurship.
What Skills Do I Bring to the Table?
If you've owned a business in the past, you may remember what you did well.  But it's also important to note what you struggled with.  How will you deal with that this time around?  Have you improved since then?  Will you hire someone to fill that gap?
If you've never owned a business, don't get trapped by your job descriptions and what you currently do for work.  Take a look at your work history and see where you've excelled.  Ask colleagues who know you best to tell you the areas in which they consider you to be among the best they know.
What Support Do I Have?
Business ownership can be lonely and there will be nights you may be grinding through problems.  Who could you call to help you?  
What about your family?  Are they supportive of the possibility of business ownership?
What financial resources can I tap should the business get in trouble?
What Research Have I Done?
If you're looking at a business in a field in which you have a lot of experience, what additional research have you done?  It's important not to rely on what you already know, as you will have blind spots.
If you don't have a particular field that you're interested in, have you examined general business trends and opportunities to see what appeals to/resonates with you?
What Do I Want?
So many decisions have been taken off the table for so many people in the last two years as many have had to take a reactive approach to life decisions.
Business ownership is par excellence and a proactive life decision.  What is it that you truly want, not just in business ownership but in life?  How will running a business help you achieve that?  What kind of timeline do you want that to occur in?
Running a business can be hectic, and sometimes you'll need to make decisions quickly.  That's why you should relish the opportunity to ponder important questions without any pressure.
If you take the time to answer these questions in an in-depth manner, your first conversation with one of our team will be really productive!  Once you've got the answers to these jotted down, feel free to give us a call.
https://www.kcapex.com/wp-content/uploads/2021/09/ask-2341784_1280.jpg
853
1280
Apex Business Advisors
https://www.kcapex.com/wp-content/uploads/2015/06/ApexBusinessAdvisorsLogo-216x130.png
Apex Business Advisors
2021-10-11 06:00:18
2021-10-21 14:34:45
Start with Why: What Business Buyers Should Ponder