What You Need to Know About the SBA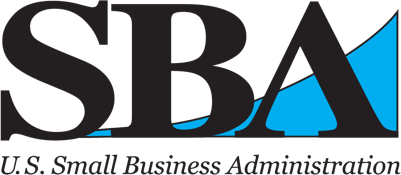 Here at Apex, the majority of our deals are related to the Small Business Administration (SBA) in one way or another.
Many people know that it's a government agency, and they know it's supposed to help small businesses, but from there it usually gets hazy.
What we want to share are some of the things you'll need to have in order to qualify for an SBA loan so that when you start the process you won't be too surprised.
Three things at the outset:
The SBA does not lend. It simply provides a guarantee to the banks for 75-85% of the amount originated, thereby severely de-risking the loans for the banks.  That does mean, though, that there is a cap on the interest rate that can be charged.
You still need to have good credit.
The SBA process takes a long time if you don't use Preferred SBA Lenders – we can steer you to the right lenders.
With that said, here are, broadly, seven criteria the SBA considers when reviewing your application:
The business has to operate for profit.
It can't be solely making losses, particularly in the most recent years.
The business must be considered "small" relative to the industry.
There is a 45-page government index (did you expect anything less?) which reveals the majority of businesses fit in this category.
The business has to be based in the United States.
You should not be drawing significant income from foreign sources.
There must be reasonable investable equity.
You should expect to contribute 20% or more to the transaction.
Personal resources and financing must already have been exhausted.
Would the transaction qualify for a conventional loan?
Criminal Background Check.
Felonies in your past? Could be trouble.
No delinquency on government debt.
The US government gets a lot wrong, but at least it's sensible enough not to loan you money if there's still a question about other funds you may owe it.  Make sure you're up to date on all tax debts and student loans.
We understand it looks intimidating, but you don't have to go through this alone.  Our brokers and bankers have guided thousands of our clients through this process.  We're here to make this part of the process intelligible and easy.  We can't promise we'll have all the answers to every question you might have, but we'll know where to find them!
Apex is actively looking for Advisors to join our team. If you or someone you know would like to learn more, contact Doug Hubler at dhubler@kcapex.com or 913-433-2303.
https://www.kcapex.com/wp-content/uploads/2017/04/SBA200.png
200
401
Apex Business Advisors
https://www.kcapex.com/wp-content/uploads/2015/06/ApexBusinessAdvisorsLogo-216x130.png
Apex Business Advisors
2017-04-05 11:10:06
2020-08-16 16:21:07
What You Need to Know About the SBA