Choose a Business Advisor, Not Just a Broker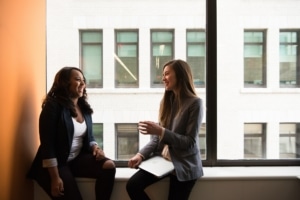 Of course here at Apex Business Advisors we are business brokers. We go to the business broker conferences, we have the business broker credentials, and we probably have some business broker t-shirts or mugs lying around here somewhere. But if you're looking to buy or sell a business, a broker is the minimum you need. What you really want is a business advisor. Let's talk about what that means.
What a Business Broker Does
At a basic level a broker is defined as someone who collects information from you so that he/she can list your business. But as we've spoken about in so many articles, that's only one part of the beginning of the process.
What a Business Advisor Does
As we mentioned in our "day in the life" article, business advisors very rarely have a typical day. We are often working on different batches of activities for our clients. They can fall into a few different categories. Let's discuss a few.
Information Analysis
It's one thing to collect information from a buyer or seller, it's another thing to understand what that information means, especially if a client is in an unusual business category. An advisor is going to look at all that information, make notes, and come back with questions. Some of those might be:
Why there are certain trends in the books (good and bad)

Where are

tax documents

(if any are missing/never filed)

What the legal status is of the company and how is the ownership distributed

What's the status of payables and receivables

If there is paperwork substantiating any important decisions in recent years
Sale Prep
A business advisor has to get a business ready to go to market, and very rarely do business owners come into our office and plunk a business down that's immediately ready to sell (though we would LOVE that). An advisor is going to look closely at:
Does the

valuation

make sense for the business and the marketplace?

What is the situation with key employees and employee turnover in general?
He/she will also look at current SDE and how to improve profitability and curb appeal of the business by ensuring there are manuals and systems in place.
Another part of sale prep that a business advisor is always doing is cultivating an engaged and serious pool of buyers and sellers so that when the right opportunities come along, making the connection happens quickly. Here in the office we've often seen advisors with great lists get genuine offers within hours of learning about a new opportunity via an email blast.
Confidentiality and Negotiation
Most business owners do not come into the process with multiple transaction experiences nor do they necessarily go on to have more after working with us. Very often a business sale is the largest business transaction of their lives, and despite those high stakes, clients can fail to trust the professionals who deal with it every day, multiple times a day. Two big client failures (when they happen) are in confidentiality and negotiation.
Business owners don't realize that confidentiality is key in transactions, not just customer-facing confidentiality, but internal, employee-focused confidentiality. Deals have disintegrated in front of everyone's eyes because this wasn't respected.
Negotiation is particularly important because a business advisor has no emotional attachment to a business that will lead to him/her acting irrationally in a negotiating situation. Not only does this objectivity help in the actual negotiations, it helps before that even starts, as advisors help craft a negotiation strategy based on valuation, the client's needs and wants, the realities of the marketplace, and the thinking and attitudes of the counterparty.
Business advisors also have experience, not just their own, but also those of their peers that they can consult who have been in similar situations and can then crowdsource that wisdom to the client's benefits. No matter how well connected or networked a client is, he/she won't have that specific and targeted (often even industry-specific) experience at his beck and call.
The bottom line? A broker might help you sell a business, but an advisor is going to help you do it for the best price and help manage expectation and the experience along the way.
We're Apex Business Advisors for a reason. We'd love to offer that advice to you. Give us a shout!
https://www.kcapex.com/wp-content/uploads/2022/05/christina-wocintechchat-com-VpcgTEKerEQ-unsplash.jpg
1282
1920
Apex Business Advisors
https://www.kcapex.com/wp-content/uploads/2015/06/ApexBusinessAdvisorsLogo-216x130.png
Apex Business Advisors
2022-05-16 06:00:40
2022-05-02 12:33:49
Choose a Business Advisor, Not Just a Broker