Negotiating a Business Sale: Tools and Mindsets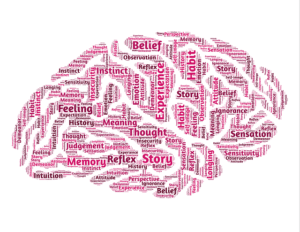 Whether you are on the buyer or seller side of a business sale, negotiating matters. The desired outcome for everyone is a successful transaction, so awareness of what you want and what the counter-party to the transaction wants is key, but it's only a starting point. That starting point will help build a proper mindset for the negotiations.
Mindset
Stay positive. Do not approach this as a one-off. Assume that you will have to be in contact after the transaction occurs. Assume the best and don't read tone into text messages or emails. Always ask your broker for advice before reacting or escalating. We can't tell you how many deals have been threatened or simply lost due to an inability to remain positive in negotiation.
Price isn't everything. Yes, at the end of the day there is a price that is being dealt with, but other deal points are just as important, even if the buyer or seller don't yet know/realize it. Don't fixate on the money as the defining deal point.
Time is (usually) the enemy. Be momentum-minded. Very rarely, if ever, do we see that more time leads to a deal closing. Time is of the essence. Stay focused, work on the tasks given to you and keep the ball moving forward with your broker and the counter-party. The transaction needs your active participation to close.
Tools
Know your must-haves. To be clear, in the beginning, you might have a long list of "must haves." But if you take the time to carefully examine the list, you'll cross off many that you aren't willing to lose the deal over. A must-have means you are willing to walk away from a deal if it isn't conceded. If you're a seller, be true to the blood, sweat, and tears that you have spent building this business. If you're a buyer, be realistic about what you can get.
Do your research. This will be one of the biggest decisions of your life, and certainly the biggest decision of your short to mid term future. Get to know the business and research the industry and trends. Need help with your diligence? Ask your broker for a recommendation to a local professional.
Give a concession, get a concession. As we said above, stay positive. You can use the items you ended up crossing off your must-haves as horses you can trade.  It's often very easy to get a concession when you lead with an attractive concession of your own.
We know a business transaction can be intimidating.  That's why we are here to help. We have done hundreds of deals in our time. Let us help you with yours!
https://www.kcapex.com/wp-content/uploads/2019/05/psychology-544405_640.png
494
640
Apex Business Advisors
https://www.kcapex.com/wp-content/uploads/2015/06/ApexBusinessAdvisorsLogo-216x130.png
Apex Business Advisors
2019-05-28 06:00:17
2019-05-09 16:35:17
Negotiating a Business Sale: Tools and Mindsets