Cautionary Tale #1: No Transition Plan… Ever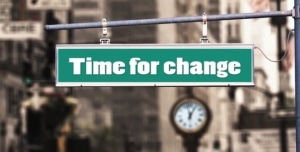 This is the first in a series of stories we want to share with our clients so they don't make the same very costly mistakes.
"Look, maybe it's not time, let's talk in another 4 months." This is a quote we've heard many times before, and in itself, it's totally neutral. But once you understand the context, you realize how strange it really is.
The call came from someone we had been speaking to for the last three years, who has a printing business in the Midwest. He's in his early 80s, as is his wife. He has a daughter who is on the board of the business, who was only told about the idea of a sale in the last year. She has expressed a lack of certainty as to whether she would want to take over the business. But even if she did, there is no transition plan in place.
This is a failing that is common in family businesses, but in this particular case, we had been talking about a possible sale for three years already.
Because we've been doing this for many years, we can tell you the likely ending of this story.
We will get a call from a family member or from the client from a hospital bed, informing us that we need to sell the business quickly, or worse, that the client has already passed. Unfortunately, we will be working with a probate court to sell the business. It's not our place to tell this client what to do with his life. If he thinks, in his early 80s, that with no transition plan, no clear family succession, and a wife who just had a second major surgery, that it's "not time to sell," then clearly it isn't.
What we can do is use his story to caution our clients: have a plan or plan to fail, and don't think you have guaranteed time. Every moment in this life is a gift. Take opportunities and options when they come your way.
Want to avoid being part of a cautionary tale?  Give us a call so we can discuss your transition plans.
https://www.kcapex.com/wp-content/uploads/2019/03/change-3256330_640.jpg
324
640
Apex Business Advisors
https://www.kcapex.com/wp-content/uploads/2015/06/ApexBusinessAdvisorsLogo-216x130.png
Apex Business Advisors
2019-03-19 06:00:28
2022-05-17 11:26:57
Cautionary Tale #1: No Transition Plan… Ever