How Sports Documentaries Can Help Us Storytell for Our Businesses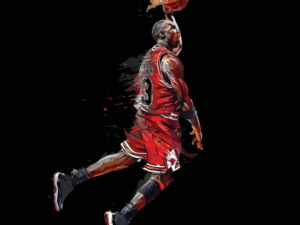 The sports documentary is everywhere these days. One of the most popular editions in the genre was 2020's The Last Dance, a masterful storytelling of the final season of Michael Jordan with the Chicago Bulls. A year before that, Netflix premiered Drive to Survive, widely credited with significantly growing the F1 fanbase in America across its now five seasons. Most recently Quarterback premiered, taking us into the personal lives of three NFL quarterbacks, including that of reigning MVP Patrick Mahomes. These sports documentaries are a pleasure to watch, but they also showcase a lesson we can take back to the office and our companies: people love stories. You've got plenty of stories to tell about your business.
There Is No I in Team
All three of the documentaries mentioned above underline the fact that there are so many people behind the scenes that support a team sport. There are people who work behind the scenes whose names you'll never know, who provide key support that helps bring everything together. While many of us come away from these documentaries even more in admiration of the stars they focus on, we also see (and hopefully appreciate) all the people who keep them at the top of their game.
Storytelling takeaway: who are the people in your business who should be recognized? Team members are obvious ones, but what about your vendors, your landlords, your insurance providers? By recognizing the broader members of the "team" that delivers your products and services, you give insight to your customers about all the moving parts that come together to give them something they love.
Lift the Hood
One of the more fascinating segments in the Quarterback series was listening to the quarterbacks explain the process of memorizing plays, which change from week-to-week and from opponent-to-opponent. Marcus Mariota was even featured repeating back the plays to his wife, who helped him in the memorization every week during the season.
Storytelling takeaway: do you share the process with customers? Here's an example from The Wrap Agency putting up a wall wrap for a customer. There are many ways and formats you can share how you do what you do. Curious customers will share this with others, potential customers will love your transparency and willingness to reach out.
Be Vulnerable
While we often hear "they're human too," it's fascinating to see elite athletes deal with professional ups and downs in their personal lives. That willingness to speak about adversity on camera is attractive. No one wants to hear from someone that he/she is never afraid and never fails. Most folks aren't going to believe that narrative anyway.
Storytelling takeaway: what are some challenges your business has faced that you can share with the public? Obviously sometimes circumstances don't allow for talking about every situation, but the stories you can tell of overcoming adversity will help the public realize what it took not just to create a company, but keep it going through challenging times.
By getting in the habit of talking about these aspects of your business, you'll not only better promote your business now, when it comes time to sell, you'll have a locker you can go into to give buyers a kaleidoscopic view of how you got started, who helped you get here, and what the future may hold for them if they buy it from you.
Need help telling the story of your business? We specialize in that. Give us a call today.
https://www.kcapex.com/wp-content/uploads/2023/08/Jordan.jpg
600
800
Apex Business Advisors
https://www.kcapex.com/wp-content/uploads/2015/06/ApexBusinessAdvisorsLogo-216x130.png
Apex Business Advisors
2023-09-25 06:00:11
2023-10-01 19:08:50
How Sports Documentaries Can Help Us Storytell for Our Businesses