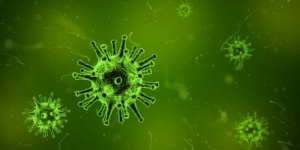 It wasn't that long ago that we were discussing the effects of an election year upon the business climate, and early in 2020 it seems that the dominant story is a flu-like disease that the world seems uncertain about in general. While it's true that in many parts of the world consumers are still spending, shops are still open, and people are still going to work, at the same time stock markets have been swinging wildly, supply chains have been disrupted, and numbers of people have been quarantined.  What does this mean for business?
What has happened so far?
A number of airlines have made the decision to stop flying to certain places that are showing high levels of infection. At first this was just China, but now those concerns are spreading to Europe with northern Italy showing the greatest level of infections.
Major conferences have been cancelled. At the time of this article it looks as if SXSW in Austin will continue on as scheduled, though Twitter and Facebook have pulled out of the event. Facebook has cancelled its own F8 conference, opting for local gatherings and streamed content in its place. Shopify and Adobe are two other software firms that have cancelled their annual development conferences.
On the travel and leisure side, for the first time in many years, the final two days of Carnival in Venice were cancelled as the city was rapidly shut down by the regional and local governments. Giorgio Armani's latest fashion show was streamed as the models walked in their outfits in empty rooms.
Like an Earthquake?
At this moment, the question seems to be whether this disease causes a fundamental change in global lifestyle and business norms or whether, like an earthquake, it is something that will pass. Indeed, after the ground stops moving in an earthquake the first things that need to be attended to are those who are hurt and wounded, but almost at the same time, the clearing and rebuilding begins, and that actually causes a rise in economic activity.  
It is clear that the media loves the sort of uncertainty that Corona Virus provides for them. Endless drama, speculation, and doomsday predictions. Much of the reaction in business can be traced directly to their reporting on these events.
Be Proactive
Business owners can't really do much about how the media decides to conduct their business. They need to focus on the best way to navigate their businesses through this time of uncertainty, and there are some best practices that savvy entrepreneurs can adopt during the months ahead:
Educate your customers

about the virus and how it affects them specifically in their interactions with you. If your business is customer-facing, consider having hand sanitizer available and send emails/social media updates informing them about how to minimize their risk of infection.

Talk with your vendors and bankers

. Don't wait until the Federal Reserve makes moves to start making moves of your own.  Consider expanding your credit line or restructuring some of your debt. Be more proactive on your receivables. Consider asking for better terms on your payables. Again, this is more about preparing for possibilities than panicking.

Take a look at where you can save

. Even if you may have already gone through this exercise at the end of last year, take another look. Perhaps you can buy some more materials at a better discount, or pay annual rates for SaaS instead of monthly. Better to save money now when it isn't on most people's minds.
There have been global disease scares and realities in the past and there will be more in the future. Know that we here at Apex are here to help you through the uncertainty, whether you are buying or selling. And yes, we will have hand sanitizer for you when you stop in at our offices!
https://www.kcapex.com/wp-content/uploads/2020/03/virus-1812092_640.jpg
320
640
Apex Business Advisors
https://www.kcapex.com/wp-content/uploads/2015/06/ApexBusinessAdvisorsLogo-216x130.png
Apex Business Advisors
2020-03-06 06:00:34
2020-03-04 14:07:44
Corona Virus and Your Business