Key Parties in a Transaction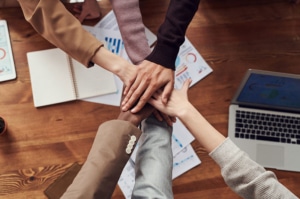 All transactions end with a buyer and seller signing on the dotted line and checks and wire transfers making their way to their final destinations. But there are many key parties that help get a transaction to that finish line. In this article, we'll identify those key players and how to make them a winning part of your transaction.
Accountants
Perhaps one of the most important parties in a transaction for both buyers and sellers is the accountant. For a seller, accountants provide accurate financial information, assist with due diligence, and assist with negotiating tax allocation. For buyers, accountants also help with the tax allocation negotiations. They also need to verify the financial information provided in due diligence as well as verify the assertions of the original valuation.
Attorneys
Transactions are legal transactions and hence need the legal paperwork that helps tie a civilized society together. That said, it's important to find an attorney who is not a deal-killer, and unfortunately we've seen more than a few of those in our time.
How to spot a deal-killer? This is someone who lives and breathes fear. Rather than a positive and collaborative mentality that focus on how to move the deal constructively towards a finish line, a deal-killer imagines dragons around every bend in the road, and sows that fear into a client. Unfortunately, sometimes those seeds grow into deal-breaking obstacles. Remember that you are not the first, nor will you be the last, to enter into a transaction. There are always solutions to be found in legal wording to satisfy everyone. Again, what matters is mentality: collaboration or antagonism. Never pick the latter.
Bankers
No money, no deal. It goes without saying that if you're not privately financing the deal, that you need to be in communication with your banker. They have a lot of regulations they have to deal with so if they ask for some information or paperwork, remind yourself it's not because they are thrilled to dig into every part of your financial life, but because it's often just a check box on a sheet that they are following.
Landlords/Franchisors
These can both be unexpected deal-killers and it's important to deal with these parties transparently and openly from the beginning. As we have alluded to above, convince them that you are not an antagonistic counter-party, but someone who wants a win-win for everyone. Landlords often want to make sure that they have continuity and a clear vision of the future, whereas franchisors want to make sure that you fit their requirements and understand their systems.
Brokers
We would never claim that brokers are the most important parties in a transaction. The buyers and sellers are. But right after them are the brokers, both on the buying and selling side. Very often we are coaches and cheerleaders and researchers. We are the sherpas of a transaction. We are trying to get all parties to the finish line in a cordial and collaborative way. We are the voice of reason when someone starts to let emotions get the better of them. We are the voice of experience when someone asks about the next step in the process. We're the voice of encouragement when someone feels overwhelmed by the due diligence process.  
All these parties are important in a business transaction, but we hope we've communicated that the most important thing you can bring to any transaction is a spirit of positive collaboration.  The deal started with positive hope for both parties, and there's no reason it can't end on that note. The right mentality is key, and that's an integral part of all our transactions here at Apex. 
https://www.kcapex.com/wp-content/uploads/2020/03/photo-of-people-near-wooden-table-3184418v2.jpg
533
800
Apex Business Advisors
https://www.kcapex.com/wp-content/uploads/2015/06/ApexBusinessAdvisorsLogo-216x130.png
Apex Business Advisors
2020-03-13 06:00:53
2020-03-04 14:28:09
Key Parties in a Transaction