Book Club #29: The BizBuySell Guide to Buying a Small Business, by Ed Pendarvis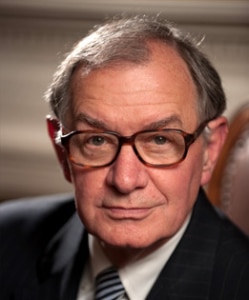 Ed Pendarvis founded Sunbelt Business Brokers in 1979 and grew it into a company with over 300 offices in the US and 30 offices in foreign countries. BizBuySell tapped Ed to write a book distilling some key ideas for buyers and sellers to consider in a transaction and that 100-page text is The BizBuySell Guide to Buying a Small Business. It's available for $.99 in Kindle format, or you can get it for free if you're willing to give some information to BizBuySell.
The book is chock-full of solid information for first-time buyers and sellers. Chapter titles include:
Value Drivers

of a Business

How Much Can I Make?

Financing, the Key to Success When Buying and Selling

Due Diligence

(Never Fun and Easy)
Three Key Ideas
As we said the book is only 100 pages so it's an easy and worthwhile read. But we chose three ideas that you should take to heart right away.
Business Owners and Decisions
Early in the book Ed talks about business owners and how they make decisions. They have to make the best decision (which is sometimes a guess) based on the data available to them (which is sometimes incomplete or even nonexistent). Add common sense and your gut and you've got a complete decision.
If that is what the entirety of what decisions in your business life will look like, you should realize that this is already in effect when you are buying or selling a business. A transaction is never going to be a straightforward slam-dunk. Do what you can to mitigate risk, then make the best decision you can. Whatever challenges you face can be chalked up as tuition for continuing to build that business and what you can inform a future owner about.
The Basic Purpose of a Business
Ed is insistent that the basic purpose of a business is to make a living for the owner. If it is not consistently doing that, it's failing as a business and if it's failing in that purpose for long enough, it might be time to call it.
He also gives three years as a benchmark for survival. He says that a business is on the way to saleability if it's lasted at least three years. There's a certain momentum that comes with longevity. But remember that without systems in place, a business can't sell.
Focus On What You Would Do
While buyers might be focused on what the seller has done in the past or is doing now, Ed encourages them to consider instead what they would do if they took over. If they take the time to think through ideas and possibilities for new products and services and/or revamping the company as it is now, you can solicit the current owner during the transaction to get his/her perspective.
Now keep in mind that if you want to add social media to the business and the previous owner doesn't even know what social media is, he/she might not have too much to share. But perhaps you want to expand into a different market or cut a cost or even fire a vendor: the previous owner might have experience to share. 
Or the owner might tell you that those were things he/she would have loved to get to but never did and has some encouragement and contacts for you to leverage your ideas. Don't count on having an unlimited open line to the seller forever. Utilize the period from the Offer to Purchase all the way to closing to get as much information from them as you can.
Apex is part of the legacy of Ed Pendarvis, so you can imagine we are fans of his ideas. If you have questions about parts of the book, we'd love to talk with you about them. Give us a call!
https://www.kcapex.com/wp-content/uploads/2022/09/1516793796078v2.jpg
315
261
Apex Business Advisors
https://www.kcapex.com/wp-content/uploads/2015/06/ApexBusinessAdvisorsLogo-216x130.png
Apex Business Advisors
2022-10-24 06:00:55
2022-09-28 20:48:54
Book Club #29: The BizBuySell Guide to Buying a Small Business, by Ed Pendarvis