2022 Trends in Business Transactions Continuing into 2023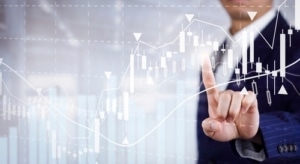 Interest rates, buyer confidence, inflation…these are statistics that don't care about a new year. They will continue whichever way they want whether a ball drops in New York at midnight or not.. But humans do see a lot of significance in a new year, and that invisible line between December 31st and January 1st can be an accelerant for a seller to get a deal closed or a final push for a buyer to finally get serious about buying a business in a new year.
Interest Rates
Interest rates are on a trend line up, which means that the cost of operating a business is going up. So, unless sales are up and margins are staying the same, profitability will be down which means valuations will be down…unless proper steps are taken.
Remedies: work with your bank on strategies to deal with interest rates, whether it be on your line of credit or even a loan you might have.
Buyer Confidence
Before the rain comes you can often smell it or sense it. Market forecasters don't entirely agree about what is going to happen or when it's going to happen. That uncertainty translates into "feels like rain" so that is leading to a dip in buyer confidence.
Remedies: Sellers need to continue to stress their fundamentals and brag about their performance in 2020 or 2021, if there's braggable material there. Unless buyers think whatever is coming next will be worse than extreme Covid lockdowns, they may be able to see through their feelings to the hard, cold numbers.
Inflation
Prices are going up in almost every sector. That means if you haven't raised prices, you are likely making less money, because your costs have gone up. Some businesses have held the line on pricing in part not to shock customers, in part not to lose market share. But two years on with inflation continuing on, those businesses are seriously considering a price change.
Remedies: raise prices. Raising your prices periodically is a healthy business practice anyway, but even more so when inflation is not a secret. You can also find creative ways to offer customers more perceived value, whether that might be offering a discount on a larger advance purchase than they are used to or asking them to renew a contract for a longer period before you raise prices. Remember that keeping a solid profit margin isn't just about your business surviving and thriving in the short-term, it's about a narrative of value in the medium and long-term, particularly if you want to sell.
Seller Fatigue
When we look back at this period in years to come, we might lead the narrative in this way, "And then this happened, and then this happened, and then this happened." We saw in the last two years that some business owners were already contemplating a sale, but Covid made them tap out sooner. As the issues we mentioned above continue on, many are looking at 2023 with the thought that they don't want to be in this same position this time next year.
Remedies: explore selling. It's okay to admit that you're tired and want to give up. Nobody is supposed to run a business forever. That doesn't mean we're going to be able to list and sell your business before the new year (though stranger things have happened) but you should talk to us now so that we have a plan for the new year. When everyone comes back from the holidays you will be ready to go with your listing and be energized that an exit plan is in place.
Pondering other trends we didn't mention here? We'd love to talk to you about them. Give us a call.
https://www.kcapex.com/wp-content/uploads/2022/11/trend-line.jpg
273
500
Apex Business Advisors
https://www.kcapex.com/wp-content/uploads/2015/06/ApexBusinessAdvisorsLogo-216x130.png
Apex Business Advisors
2022-12-12 06:00:27
2023-07-19 16:01:50
2022 Trends in Business Transactions Continuing into 2023