X Rebrands, Threads Flops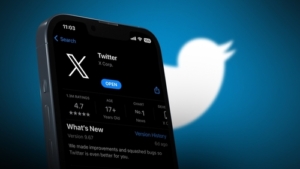 One of the big social media giants, Twitter, recently rebranded as X, and another, Instagram, launched a product called Threads. We've talked in the past about rebranding (and how not to do a brand refresh) and launching new products and we thought these two recent high-profile happenings offered some helpful general reminders for all business owners.
X Marks the Spot
To understand "why X" you have to go back in Elon Musk's entrepreneurial journey, almost back to the beginning.
In 1999, Elon had just sold a city guide website called Zip2 to Compaq, who wanted it for its search engine. He made $22M on the deal and put $18M of it to X.com, which was to be an online hub for every kind of financial transaction in the world. He would eventually merge with another company called PayPal, which soon became the name of the merged company when Musk was ousted. He bought back the X.com domain from PayPal in 2017 "for sentimental reasons" but clearly he always felt there was unfinished business.
So now that you know there's a history of "X" with Musk, you have to see his purchase of Twitter as simply an acquisition of a very engaged customer base to offer more products to. His vision of the new company is not simply a messaging, "tweeting" application (which has limited monetizable value) but an "everything" app similar to Grab and WeChat in Asia, offering messaging, social media, food delivery, and crucially, payments. 
Musk wants to create a content hub, then pay the creators in an ecosystem they (and users) can then spend the money in. Business professors who have often never built a single business in their lives are roasting Musk for "destroying Twitter's brand value" but that brand name wasn't equipped for what Musk planned to do. So he got rid of it.
Key small business lesson:  If your brand is aligned with your future, don't change it! But if your brand can't take you where you want to go, you'll have to change it, perhaps radically, and try to get your customers to come along with you.
Threads Already Unraveling
Long before Musk revealed the new name for the former Twitter, Mark Zuckerberg had a team working on an app called Threads, which was supposed to be a Twitter killer. Zuckerberg had smelled blood in the chaotic takeover of Twitter that Musk was involved in and rushed to create an app to capitalize on that.
Its launch in early July 2023 was promising. Since Threads used the Instagram infrastructure, users could simply import their account info and would get a feed similar to what they were used to on Instagram. Within seven hours of its launch, Zuckerberg claimed 10M people had joined the app and soon raced past 100M users. 
But six weeks later those numbers are a distant memory. The number of average daily users has declined steadily and as of the time of this article is hovering around 10M. For perspective, Twitter's number of average daily users is north of 110M.
Apart from the first complaint most people had ("why do I need another social media app?") Threads lacked functions that users associated with Twitter: search, hashtags, even a discovery page. People also were used to using Twitter to follow current events and pop culture, in which a popular TV show could be discussed side-by-side with political happenings. The experience on Threads seemed to be entirely disconnected.
It seems, oddly, that Zuckerberg may have forgotten how Google tried a "me too" social network some years ago to try to take on Facebook (Remember Google+? Yeah, most people don't.) and it failed miserably because Facebook occupied that position well and Google miscalculated. People didn't want to maintain two social networks, or if they switched away from the dominant one, they either needed most of their friends to follow too or they needed great features. Google+ delivered neither.
Key small business lesson: You shouldn't launch a product just because a big player in your industry leads with one. It needs to make sense for your brand, but more importantly it has to answer key questions:
What does it offer that the competition doesn't?

Why would someone switch away from another product to use ours?

Does this product integrate well with all our other offerings?
Threads isn't dead yet, but it soon will be. Zuckerberg and his team will put in some more token effort so it won't look like all their work was for nothing, but because they didn't answer these questions, even with all the money behind them, their product launch failed. Don't make their mistakes. 
We aren't on X or Threads, but you can find Apex Business Advisors on LinkedIn, where we share relevant news stories and successes for our brokers and clients. See you there!
https://www.kcapex.com/wp-content/uploads/2023/08/twitter-x.jpg
282
500
Apex Business Advisors
https://www.kcapex.com/wp-content/uploads/2015/06/ApexBusinessAdvisorsLogo-216x130.png
Apex Business Advisors
2023-09-11 06:00:03
2023-08-31 08:25:16
X Rebrands, Threads Flops