Rebrand or Brand Refresh?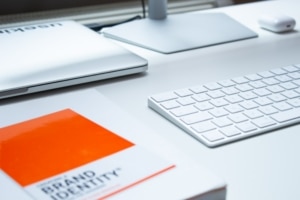 One of the most important intangible assets that cannot be altered when you take your business to market is your brand.  Making sure that your brand has the right voice/look/feel is a process that takes months, then years.  That's why those business owners who know they want to sell in the near future should examine whether their brand needs a refresh or a rebrand in order to add value when it comes time to finally list their business for sale.
Know the Differences
Refresh
A refresh is often thought of as a makeover or a new paint job.  This new look can include one or more of the following:
A different color palette

A new font

A new logo

A slogan update
All of these will lead to new marketing materials.  A brand refresh is generally not considered risky and will only involve moderate costs.
Rebrand
If a refresh is a new paint job, think of a rebrand as a complete tear-down and rebuild from the ground up.  All of the elements of a brand refresh are at play, but in all likelihood a logo is the minimum change that will happen.  The brand name itself doesn't have to change, but in many cases it does.
While the ideal is to rebrand on your own terms, sometimes companies have to rebrand reactively, as in the cases of bad publicity or copyright/trademark infringement.
Why Make a Change?
The reasons for rebranding and refreshing often overlap.  They include:
A feeling of being outdated

A change in business strategy/growth in a new direction

A change in business audience

Growth in competition

Current marketing is stagnant

A lack of consistency with current branding
With mergers and acquisitions, often a rebrand is required so as not to confuse the pre-existing customers of the formerly independent companies.
Which to Choose?
The cost of time and money for a rebrand is significantly more than for a brand refresh.  Unlike with a refresh, with a rebrand you will need to go back and rebuild from scratch your:
Brand voice

Brand manifesto

Brand story
Whether you choose a rebrand or a refresh you will need to deliberate with your team and do your research.  What do other companies in your industry look like/have for slogans?  How will you stand apart?
More often than not, the arguments your team will make for "why change" will guide you as to whether you should do a brand refresh instead of a rebrand (and vice versa).
Brand Refresh Examples
Brand refresh examples happen with great velocity at tech companies and are most frequently recognized by users who see that a favorite app suddenly has a different appearance after a software update.  Examples include Paypal (new logo), Instagram (new color palette), and Uber (new font).   
Many app users are typically unfazed when they see a logo refresh, as they are trying to use a service, not contemplate the appropriateness of the design.  But as with a new hairstyle, with few exceptions, they often quickly get used to it as "normal."
Rebranding Examples
Successful rebranding examples abound.  Years ago Old Spice, using a series of funny ads featuring Terry Crews, moved from being the staid brand that your father or grandfather used to being the choice of a new generation.  More recently Dunkin' Donuts capitalized on the runaway success of its coffee to become simply Dunkin'.
A local Kansas City rebranding example that was both proactive but also dealt with trademark issues was Oklahoma Joe's becoming Joe's Kansas City.  The restaurant did a good job of explaining why the change occurred and nothing really changed business-wise (though people did keep calling it Oklahoma Joe's for a while).
Another, more traumatic rebrand occurred some years ago when the then-Kansas City Wizards became Sporting Kansas City.  The new name reflected the aspirations of the owners to enter the global stage of soccer.  While the name caused plenty of resentment among the small hard core of Wizards fans, the rebranding brought in so many new fans that the protesting majority was drowned out, and before long, many didn't even remember that the team was ever named anything else.
An example of a rebrand that was so traumatic that it only lasted 6 days after being shelved happened in 2010 when Gap spent $100M on a rebrand that was so poor that it was entirely rejected.  But a year later an even more disastrous rebrand was axed before it was even launched: Netflix's launch of "Qwixster."  The story was memorable enough to be turned into a case study at Yale.
Are you contemplating a brand refresh or entire rebrand?  We know great creatives who can help you.  Give us a call and we can connect you.
https://www.kcapex.com/wp-content/uploads/2021/09/patrik-michalicka-r3iAqHb7JWs-unsplash.jpg
1280
1920
Apex Business Advisors
https://www.kcapex.com/wp-content/uploads/2015/06/ApexBusinessAdvisorsLogo-216x130.png
Apex Business Advisors
2021-10-04 06:00:38
2021-09-16 12:28:36
Rebrand or Brand Refresh?