Real Estate Gives You More Options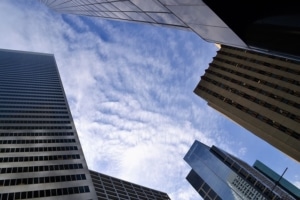 One of the challenges we sometimes face in putting together the sale of a business is real estate that is intertwined with the assets of the company.  Sometimes that's the perfect way to run your company and you shouldn't change it. Other times, the circumstances are such that rearranging things would be too costly and ineffective.  But given time, deliberation, and good advice, you can use the real estate that's involved in your business to great advantage.
Control the Lease
We can tell you that we've seen deals that were on the way to the bank crash and burn because of mishandled landlord/lease situations.  This is why a lot of businesses situated in key real estate will seek to acquire the property and hence control the terms of the lease themselves.  Depending on how the property is being acquired (perhaps it will be with partners who are unrelated to the business) it could make sense to form an entity not related to the company that you're operating so that there is a separation of assets, yet an alignment of interests.  By creating a different business entity, you've not only created a smart hedge against changing market conditions – either for your business or for real estate – but you've simplified a possible future sale of the business for a buyer.
Sell Either
The reason separating your real estate from your business makes things simple is that it provides more options.  You are free to, at any time, sell only the real estate and not the business, or only the business and not the real estate. Such a move allows you to take some money off the table right away while still watching how things play out.  It also means that a buyer interested in relocating the business can do so, since he/she no longer has to commit to buying real estate with your business.
Sell Both
But you may have an acquirer who seeks to have the same comfort you've had in owning these separate entities.  Because you've taken the time to separate them and keep them separate via responsible bookkeeping, accounting, and timely tax filings, now the real estate no longer becomes an "of course" part of the sale, but an option that can carry a premium.
There are many times in business when someone will say in retrospect, "I wish I had done it that way the first time."  We know that business doesn't always happen the way that it's described in business books (or even blogs!) but real estate is one of the oldest and smartest forms of investment.  There's every reason to put it to work for your business as a partner, in a separate entity.
We have a lot of real estate experience in our offices.  Give us a call to see if we can help offer some advice on your situation.
https://www.kcapex.com/wp-content/uploads/2019/01/houston-3302340_640.jpg
426
640
Apex Business Advisors
https://www.kcapex.com/wp-content/uploads/2015/06/ApexBusinessAdvisorsLogo-216x130.png
Apex Business Advisors
2019-01-15 06:00:10
2019-01-02 14:32:10
Real Estate Gives You More Options