Why a Broker Will Take Your Listing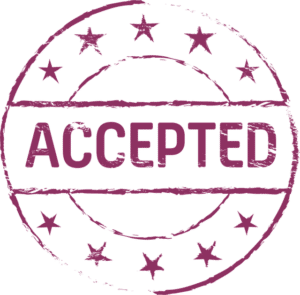 In previous articles we've discussed different certifications that brokers can possess, and we've also offered many profiles of our team here at Apex.  But sometimes sellers can forget that there's a "good fit" process to our work here as well.  We're looking for the right type of sellers, not just anyone with a business and desire to cash out.  Below are a few things we look for when meeting sellers we consider representing.
Reasonable Chance of Sale
There are many factors that influence whether a business will sell.  The first, and most important, is proper pricing, which often comes through a professional valuation.  Many times we find that a business is overpriced, not just because of unrealistic ideas from sellers about what they are "entitled" to, but because the financial statements feature too many owner benefits that need to be accounted for in a different manner.
There are also other factors, like market conditions and the availability of financing that corresponds with those conditions.  But suffice to say that it's very rare that we find a business with a reasonable chance of sale that doesn't sell in a reasonable time.
Realistic and Committed Seller
Part of being a successful seller means knowing how much your business will sell for and how long it might take.  But another part of being successful is being committed to the work. There are so many things that go into pulling off a successful sale, but at the heart of it all is communication.  Successful sellers don't disappear for days at a time, or leave emails with a lot of "to-dos" sitting in their inbox.
Sellers know that businesses don't sell themselves and that even mildly interested parties will want a fair bit of information.  They don't assume that a broker is working "for" them as an employee, but rather "with" them as a very experienced colleague who has been to this dance many times before. Perhaps most importantly, they have the humility to say "I don't know" or communicate fears and challenges that they have.  We can't help or fix what we don't know about.
General or Specific Fit
As we've said before, we have literally decades of experience selling hundreds of businesses in our office.  While we may not have sold your specific type of business before (though that's pretty unlikely), we've certainly sold the same size in revenue, or dealt with that industry, or have a list of qualified buyers who have told us to contact them the next time such-and-such a type of business in a certain price range comes up.
We have the right brokers to fit your every need. We as brokers are looking for these good fits ourselves, as we know that will make a sale not only easier, but more enjoyable.
If you're committed to selling your business and have a realistic sense of what it can go for (or would like to find out), give us a call.  We'd love to help.
https://www.kcapex.com/wp-content/uploads/2019/01/stamp-1966698_640.png
629
640
Apex Business Advisors
https://www.kcapex.com/wp-content/uploads/2015/06/ApexBusinessAdvisorsLogo-216x130.png
Apex Business Advisors
2019-01-08 06:00:46
2019-01-02 14:22:00
Why a Broker Will Take Your Listing