Questions for Buyers to Ask, Part 3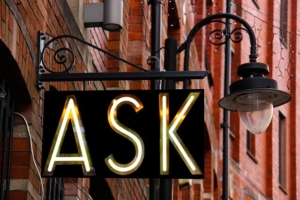 There's almost an infinite number of questions you can ask sellers about the business you are considering buying from them. The response to previous articles we've done on these questions has been enough for us to add Part Three. While these are questions for buyers to ask sellers, they're also good questions for future sellers to ask themselves so they can improve their businesses now.
If I had to start all over again, what 1-3 things would I do differently?
Most business owners don't necessarily take the time to write down their mistakes or share them with the public. But in a certain sense, they have a lot to gain from telling you. Those mistakes are resolved and in the past. They can be a way to talk about opportunities that can re-emerge with a new owner. Perhaps there was an employee or a vendor that had a personal disagreement with the current owner, but would be open to working with a new owner. This particular question, if asked in a friendly and non-confrontational way, has a chance to build a lot of personal rapport. The seller has to be a bit vulnerable and admit where he/she could have done better. As a buyer, you're also able to brainstorm with them as to possible solutions.
What do your customers say you do best? Why do they choose you instead of the competition?
Here it's important to have customer data. Yes, the business owner knows this information, but we want that cross-correlated with what the customers have to say. Many times a business owner who feels he/she knows the answer by instinct has been surprised by the results of a customer survey. The competitive spirit in any business owner can make it hard to admit things that a rival does better. If the business owner doesn't really have a good answer, find a discreet way to find out for yourself (which can include calling the competitor). 
What percentage of business comes from referrals and/or repeat clients?
We know that referral business is the best business. When referrals happen, you don't have to spend advertising and marketing dollars. But most businesses are not 100% referral based. Find out what percentage is referral based and why it's at that level and not higher. Is the business set up for repeat business? Are there extensions or products and services that could turn a one-off client into a repeat client?
What are the licenses and permits you need to operate, and what are the technical qualifications that the staff need?
Whether we like it or not, there's a fair amount of regulation in certain industries. You need to make sure all of that is documented and, as part of diligence, that you can obtain the licenses and permits yourself in the transition. Does the industry require any type of certification for your staff? How long does it take to acquire and how much does it cost?
What's the status of your website and back office technology?
This is an important question, and one that business owners forget about because it's not in their faces every day. Is the website equipped to deal with current web trends and basic SEO demands? Are the back end systems that connect to the website backed up to the cloud? If not, why not? Do the employees understand how to use this technology to the fullest extent? Are there software upgrades or purchases that the current owner has been considering? What are they and how can they help?
You can find Part One of this series here, and Part Two here. If you have some to add to this series, give us a call and let us know!
https://www.kcapex.com/wp-content/uploads/2020/06/ask-2341784_640.jpg
426
640
Apex Business Advisors
https://www.kcapex.com/wp-content/uploads/2015/06/ApexBusinessAdvisorsLogo-216x130.png
Apex Business Advisors
2020-06-11 06:00:47
2020-07-13 14:45:41
Questions for Buyers to Ask, Part 3