Know Your Broker: Debbie Small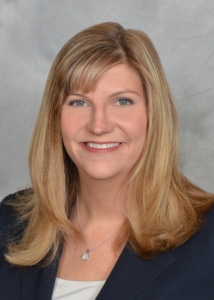 From the very start of her career, Debbie Small was interested in small businesses and entrepreneurship. Even as a child she confessed, "I didn't read Glamour like my girlfriends, I read Entrepreneur!" In college, she put those lessons to work and created Party Pizzaz, a business that sold unique party favors to sororities and fraternities at Kansas State University. She spent the first decade after college as a Senior Media Consultant producing comprehensive television advertising campaigns for small business owners and placing them on cable networks. She found the work fulfilling and loved the opportunity to consult with business owners to assess their needs and grow their revenue.
Apex Business Advisors
Utilizing her core strength of working with business owners, Debbie joined the Apex team in 2004. She's now worked in the Mergers and Acquisitions industry for sixteen years. While she's sold hundreds of businesses in a variety of industries, she's still the same friendly and approachable person that she was when she first started as a broker. Her longevity with Apex has given her extensive experience helping business sellers and buyers navigate the numerous complexities of selling and buying a business. She's helped many sellers avoid challenges that can arise when cashing out their largest asset, their company.
Due to her long history of success, Debbie was named 2019 Apex Broker of the Year.
When asked why she loves selling companies, Debbie replied, "I help make people's dreams come true! It's the American dream to own your own business, be an entrepreneur, and then sell your company reaping the rewards of all your hard work!"
She went on to share that she once sold a home product installation company. The operation was throwing off $100k a year in profit when the new buyer purchased the business. Within three years the buyer had tripled his cash flow profit and hired his daughter to work in the company, giving her a full-time income as well. He was so pleased with the business he bought that he sent his son to Debbie to buy a company. Now his son is also doing very well with the specialty auto parts company he bought from her.
Debbie commented, "For buyers to find a great business to purchase, they must seek them out. They should email and call me on a regular basis, so I know they're motivated to purchase a company." Debbie has thousands of buyer confidentiality agreements on file and only a small percentage of these buyers actually acquire a business. The buyers that are the "squeaky wheel" with her often rise to the top.
"Another mistake buyers can make, apart from not being squeaky enough, is to insist on analyzing the operation before making an offer. There are too many well-capitalized buyers in the market to play the waiting game. A solid business will be snatched up immediately. Savvy buyers come to terms on an accepted purchase price prior to doing a deep dive into due diligence."
Along with working as a broker, Debbie loves being mom to a teenage son. She also owns and manages residential real estate properties. Even now, as Apex's 2019 Broker of the Year, she still remains as driven to achieve as she did when she was that young girl flipping through business magazines!
https://www.kcapex.com/wp-content/uploads/2020/05/Debbie-5x7-use.jpg
2100
1500
Apex Business Advisors
https://www.kcapex.com/wp-content/uploads/2015/06/ApexBusinessAdvisorsLogo-216x130.png
Apex Business Advisors
2020-05-21 06:00:13
2020-05-27 12:26:01
Know Your Broker: Debbie Small