Know Your Broker: Valerie Vaughn
In this occasional series, we will share profiles of our team here at Apex so you can get to know the men and women that make us best qualified to help you buy or sell a business.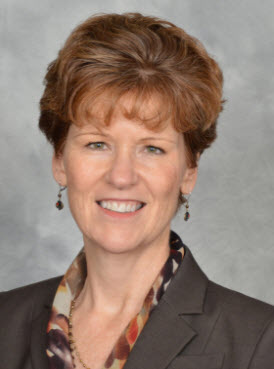 "This is the first time in my career that I have found myself still challenged after the 3-year mark, because each situation is complex in its own unique way – I love it!"
Valerie has a rock-solid educational foundation (apparently a Ph.D. in Chemistry wasn't enough for her; she also has an MBA) underpinning dozens of years of work at some important companies: Marion Labs, Hewlett-Packard, and IBM, just to name a few.
The roles at those companies challenged and encouraged her to keep going deeper with her core competency: problem-solving.
"To be honest, I love that it's complicated," she opines. "It's complicated to find sellers, to get them to the point of selling, to find the right buyer, do the dance and get the deal closed. I love putting all the pieces together to form a puzzle."
Valerie has been at Apex for over 4 years now, and she'll tell you that the first year was the hardest. She was doing a lot of networking, meeting a lot of people, and "drinking too much coffee."
But she knew that she was doing the right things and putting in the work, and in time she would get to help represent manufacturers, HVAC companies, and women-owned businesses, the last of which are a particular passion of hers.
"I think you'll find that a lot of women-owned businesses tend to be in really good shape financially, with systems in place, which, of course, de-risks the purchase for the buyer."
She currently serves as the President of the Kansas City Chapter of the National Association of Women Business Owners (NAWBO) where she gets to see a lot of the challenges (and success stories) of these businesses up close.
"I'm not looking to close a deal as quickly as possible, but rather feel as though I helped everyone at the table win. My clients often tell me that they appreciate how much I really cared about getting them what was best."
https://www.kcapex.com/wp-content/uploads/2018/02/Valerie-Vaughn.jpg
369
274
Apex Business Advisors
https://www.kcapex.com/wp-content/uploads/2015/06/ApexBusinessAdvisorsLogo-216x130.png
Apex Business Advisors
2018-03-05 06:00:27
2020-08-16 16:14:35
Know Your Broker: Valerie Vaughn