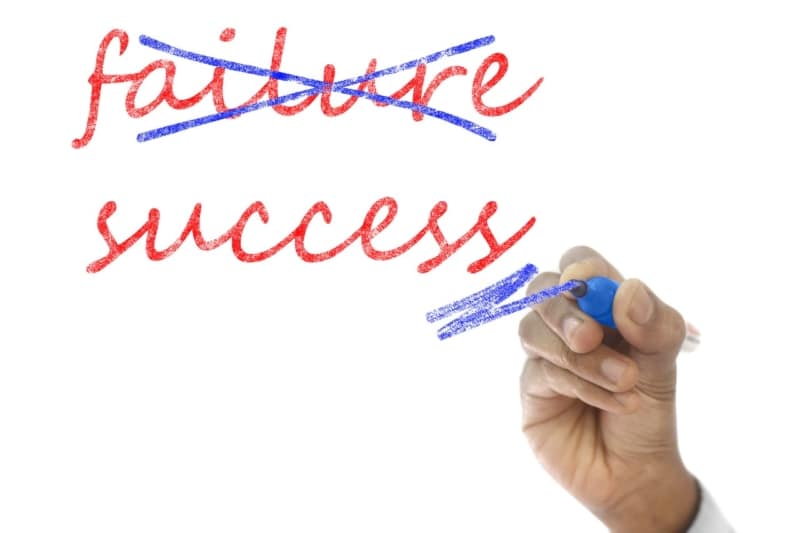 Shelley Rogers has been a leader in a field that's now very trendy.
But many years ago no one even knew the field existed.
That field? Electronics recycling.  
Little did she know that her initial success would lead to an even more ambitious move that ended in catastrophic failure.
She didn't let those lessons go to waste. Instead, she went on to an excellent exit in the next business she built.
Easy Money
Shelley's first business in this space was Admincomm Warehousing.
They helped companies recycle their old technology. Several Chinese firms were interested in many components that were inside old computers and phone systems.  
Shelley would take in the equipment from Canadian companies. Chinese recyclers would then fly into Calgary, where she was based, in order to bid on the equipment.  
She had a check in hand before the equipment ever left the port, and the companies who sold her their old equipment got paid 30-60 days after that. Excellent cash flow and what seemed to be significant supply.
In fact, at some point, she started getting new phones and computers that had never been used. Unsurprisingly, a government program had been inefficient, leading to sales of perfectly good, never used equipment.  
Shelley started a new division of the business that would resell that equipment rather than earmarking it for scrap.
Bad Press
As the businesses continued to thrive, there was a news expose about bad practices among the Chinese recyclers. There was blatant disregard for the environment in the methods that were used, to say nothing of the use of child labor.  
Shelley realized she would need to ensure the recycling was done at home, and done right, in Canada.
This required a fair amount of work and capital. Not only would she need to advocate for favorable recycling legislation from the Albertan government, but she would need to acquire the expensive machines from Europe that could do the work well.  
This business could do well if it could scale up and do a fair amount of volume
Reverse Merger
She changed the name of the original business from Admincomm to Maxus Corporation and bought a shell company in the US in order to go public on the OTCBB (pink sheets).  
She did a "friends and family round" and raised $3M via this IPO. But this was the last thing that really went right for her in this particular company.
The first squeeze was cash flow. Unlike the last business, in which she was paid upfront before product was delivered, the program in Alberta mandated that she couldn't get paid until the recycling was complete and she had provided proof.  
Additionally, she had to pay to acquire some of the equipment for recycling up front.
The second squeeze was a dishonest CFO who was consistently promising letters of intent from strategic partners, but was failing to deliver those and was embezzling money via the US shell corporation.
Very quickly they hit a wall in which much of this fraud was revealed. Many relationships were tested. Some were broken. Many of the people who backed the IPO were friends and family and a failure of this level was devastating for a number of reasons.  
Shelley lost her marriage and lived on her savings for a year while she continued to try to battle to make the rest of the company work while the Canadian division went into receivership.  
But, very little could be done.
The comeback
Even during the difficult period of the collapse of Maxus, Shelley had pulled aside a couple of her best salespeople. From there, she proposed to start a business with them in a related field.  
This new company, Top Flight Assets Services, would go to large organizations and offer to take out old computers and phone systems on consignment.
Top Flight would then refurbish these systems and sell them wholesale. When a company called E-Cycle bought the remaining assets of Maxus, Top Flight built a partnership with E-Cycle to handle any recycling of equipment that couldn't be refurbished.
Time to sell
After building Top Flight over seven years, Shelley decided to sell the company in order to pursue a relationship abroad. Initially, she went to a "sell your small business" course. Feeling unimpressed, she decided to try to do the sale on her own.  
She compiled a list of 150 companies and sent out an anonymous infosheet with information on Top Flight. Interested parties could then contact a consulting firm she had contracted with. Of the 150, seven parties were willing to sign an NDA to proceed further, which led to 3 serious buyers.
After further discussions, Shelley decided on a closed bid process that required a deposit and asked for 6 times EBITDA in an industry in which sales were between 3.5-7X EBITDA at the time.  
This led to one buyer returning the bid with a request for audited financials, whereas the other two submitted bids, including a leasing company who was already one of Shelley's largest customers.
The final sticking point for the LOI was the earnout. She had obtained 6X EBITDA upfront for her and her partners. And the full earnout would have brought her to 7X in total.
And while she resisted this for a while, an old friend asked her if she was happy with the upfront number. Because if she was, the earnout was just a bonus.  
She realized she was holding up the sale over something that wasn't key to her, and the sale closed. She and her partners ended up only realizing 50% of the earnout over a 3-year period.
Shelley is a great example of the fact that you can be down, but not out. More importantly, she shows how not to shy away from building another business, almost in the rubble of the last one, just because of failure.  
She also didn't let the amount of the earnout hold her back from closing the deal. This was smart as she'd already obtained a number she was honestly pleased with.
Worst case scenarios happen every day, but we're defined by how we respond to them. Shelley chose not to give up on herself or her business partners and had a handsome exit as a reward.
Shelley didn't use a broker. But when interviewed about her exit, admitted that she could probably have obtained more, and faster, had she not tried to do everything herself.  Managing a sale of a company by yourself, while trying to run a business, while trying to keep it all secret from your employees…isn't something most people can do well. So before you try that route, give us a call to see if we can help you with your situation.  
https://www.kcapex.com/wp-content/uploads/2018/06/success-620300_1280.jpg
853
1280
Apex Business Advisors
https://www.kcapex.com/wp-content/uploads/2015/06/ApexBusinessAdvisorsLogo-216x130.png
Apex Business Advisors
2018-06-12 06:00:32
2018-06-05 13:58:44
Case Study #18: Coming Back from Failure