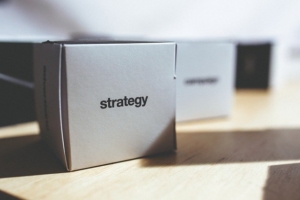 Sometimes businesses come to us that need a bit of creative spark to sell properly. This is often because the business is in a unique situation. These are often fun for us as advisors because it gives us the opportunity to deploy our creativity and find solutions that get us offers. In this article, we will share a few of those solutions with you.
Reframe Your Situation
Some time ago we were asked to represent a veterinarian who was looking to sell his small-town practice and the associated real estate including his house. When the listing broker recognized that it would be difficult to find a veterinarian who was interested in acquiring both the house and the practice, she got creative and re-framed the listing as a pet boarding facility. This allowed the buying audience to be expanded beyond licensed veterinarians, resulting in more inquiries and ultimately a successful transaction.
Not Everyone Wants Your Other Assets
In a previous article, we've discussed the importance of being proactive when it comes to the disposition of real estate within your business. As with the previous example, someone might not have wanted a vet business and a house. Sometimes people look at companies that have a lot of vehicles and some of those vehicles were simply bought by owners because of personal tax strategy, not because the vehicles are particularly relevant to the business.
This is why business owners always need to consider two things when looking at asset purchases in relation to current tax liability: how will it help me now AND how does this affect our ability to sell later. Too often, people look at the former and forget the latter even exists, when the reality is that sometimes a considered look at the "later" consequences will convince you that the "now" benefits simply aren't worth it.
It's also important to remember that when you encumber a business with real estate and or less usable assets, you've narrowed your buyer pool. You always want as large a buyer pool as possible.
Be Creative!
While our advisors work hard to have a curated list of trusted buyers and sellers handy, sometimes a business needs other strategies beyond emailing reliable people. Recently we were dealing with a home health care business in a rural area. Because that industry is consolidating, we thought it would make sense to put together a basic flyer and direct mail other home health care companies in the region. Sure enough, that flyer stirred up some interest, which led to offers and an eventual transaction. Direct mail still has its uses!
Participate in the Transition
A similar approach was utilized when we were representing a very niche energy consulting firm. The sellers recognized due to the nature of their business, a longer transition period would likely be required and that the buyer was probably someone already in their industry. They decided to put the business on the market a few years before they reached retirement age, allowing them a great deal of flexibility for transition. Direct mail was again used to proactively contact potential industry buyers, resulting in a transaction where the buyer's synergies create greater profits than the sum of the parts and where the sellers' post-transaction participation will allow them to share in the financial benefits of these synergies.  
Do you have a unique business or know someone who does? We can come up with a unique strategy to sell it!
https://www.kcapex.com/wp-content/uploads/2019/12/strategy-791197_640.jpg
426
640
Apex Business Advisors
https://www.kcapex.com/wp-content/uploads/2015/06/ApexBusinessAdvisorsLogo-216x130.png
Apex Business Advisors
2019-12-04 10:21:25
2020-07-13 15:58:39
Selling Strategies