Cautionary Tale #4: Waiting for the Next Best Offer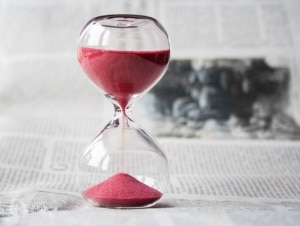 Some time ago, we had a seller who had a wildly profitable business in medical equipment. He was one of the first to market, and as such had a great competitive advantage and enviable cash flow. In fact, when we first took on his business, he had several serious offers, one as high as $12M.
Unfortunately he was always looking to trade up. Instead of seeing the offer for what it was, which was more than fair given the circumstances, he kept thinking he could get more. He never really got serious with any of these offers. Despite having engaged with us as brokers, he also hated the idea of paying a commission, and so was looking to make his own deals so he wouldn't have to pay us. We can tell you from experience that doesn't usually work out well for the seller.
And then…reality happens
The market knows. That's why it's the market. Any time someone is making a lot of money, competitors are going to be attracted to the opportunity.  Competitors mean slimmer margins and the end of complacency.
Worse, the technology improved and what he was selling was no longer the newest/best. He hadn't prepared properly for the upcoming changes and got a bit left behind. When he did end up selling some time later, it wasn't for the $14M that he wanted or the $12M that he could have had if he had taken our advice. It was for less than $4M. That's not shabby, for sure, but it was $8M less than he could have had.
To review:
When you hire a broker, you're hiring a professional who has a vested interest in helping you sell your company. Yes, we will get paid for doing so, but that's part of the deal. If you want to sell on your own, you're welcome to try, but it's going to be a lot more work than you expect, and not nearly worth what you think it will be in "savings" of your time or money.
Be aware that sometimes you're making money hand over fist not because you're special, but because you've hit optimum market conditions. Unless you're going to dig in and make a career of it, it's wise to take great offers when they come your way instead of chasing the mythical "next best offer."
https://www.kcapex.com/wp-content/uploads/2019/04/hourglass-620397_640.jpg
482
640
Apex Business Advisors
https://www.kcapex.com/wp-content/uploads/2015/06/ApexBusinessAdvisorsLogo-216x130.png
Apex Business Advisors
2019-05-07 06:00:36
2022-05-17 11:26:43
Cautionary Tale #4: Waiting for the Next Best Offer