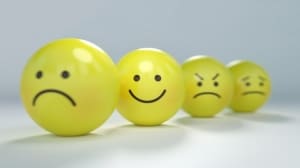 Goodwill is part of many transactions we do here at Apex. The best businesses have it in spades, and they are able to incorporate it into their valuation and their final deals. But like company culture, it is created in many different, not easily traceable ways. In this article, we will talk about some of the more obvious paths to goodwill in your business.
Reputation and Name Recognition
Many new business owners dream of the day when someone they don't know will say, "I've heard of your business" when they speak to a stranger. It means that the business is a reference point in the community. It's a barrier that competitors have to deal with and one that you control.
Good location
Location isn't the most important thing for every business, but no one ever says, "I wish I had a worse location." Visibility matters.
Custom-built factory/tooling/designs
Another barrier for your competitors to surmount is designs and tooling that cannot be easily or quickly duplicated. It gives you an edge with clients who don't just want a generic looking product and it can allow you to command a premium price.
Loyal Customers and a Mailing List
When we say mailing list, we mean both postal and email. They have come back and become valuable as our society has shifted in the way it communicates for business and personal motives. The lists are not just valuable for the people you reach, but a mailing list can tell you where your customers live (and where you don't have any customers) so that you can think more critically about your marketing and product offering.
As for loyal customers, there's really nothing like them. They often are just as attached to the brand as to the owner, and as long as the new owner continues the best practices the old owner put in place, they will continue to spread your name around town.
Contracts
Recurring revenue is a good thing… having a contract for it is even better. Contracts are trust personified. It shows you are someone that people feel comfortable doing business with.
Great Staff and a Supplier List
Customers will often be loyal because you have a great team who deliver a good experience. Great staff who are doing work they enjoy will often very happily stay on and work for a new owner. A good supplier list is helpful as well. Often, business owners learn the hard way and have to remove bad vendors over time. A new owner has the comfort of knowing the list is vetted.
Trademarks, Copyrights, and Trade Secrets
This could be a great web address, a smart slogan, or the special herbs and spices that make what you have something that people have to have. Very often they are just best practices that an owner insisted on until it occurs to him/her just what a differentiator they were in the marketplace. In an ever more service-based economy, intellectual property (and legally securing it) really matters.
Curious about the goodwill in your business and how it can relate to a valuation of what your company is worth?  Give us a call today so we can chat about it!
https://www.kcapex.com/wp-content/uploads/2019/04/smiley-2979107_640.jpg
359
640
Apex Business Advisors
https://www.kcapex.com/wp-content/uploads/2015/06/ApexBusinessAdvisorsLogo-216x130.png
Apex Business Advisors
2019-04-30 06:00:50
2019-04-15 12:26:29
The Value of Goodwill