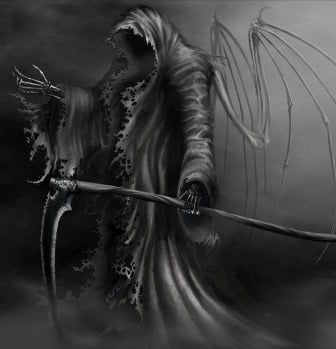 Deals can die for many reasons, but "Time" is the worst reason of all! It's possible to manage, yet also easy to let Time take control.
Let's say I have a buyer, Bob, who is taking his time getting due diligence done. He has a process – no problem. However, as he completes his due diligence, it is revealed that he hasn't proceeded with the bank loan application.
Well, the bank takes their process seriously too. Their loan committee meets every two weeks and the next meeting is in two or three days.  The banker doesn't see any way to have Bob's request in time – so he will present at the following loan meeting two weeks out. Remember, Bob is not his only potential client. Now, let's add to the mix the SBA, a buyer's attorney, insurance agent, accountant, financial planner to access his 401k, and oh yes, the landlord. The deal can linger for months with very little actually getting done.
All of Bob's advisors have their existing clients plus other business to handle and he needs to fit into their schedule (and they can't always jump at his request). After 4 months of following a process and scheduling the time to meet with advisors, the deal is starting to unravel.
The seller interprets the delay as a problem with the buyer. The buyer must be "weak" financially, unable to manage a business, or maybe the buyer isn't really serious. Although this isn't an accurate view, this is the seller's perception. The seller starts to look for other buyers as the negotiations grind to a halt. This is known as "Deal Fatigue". It happens all the time and it can be easily avoided. Well, not easily. It does take time, work, and effort. But that's business!
Control Time by showing urgency and impart that urgency upon your advisors and others involved in the deal. Set due dates and follow up. Be a leader of the process. Follow these general steps:
First, due diligence and bank loans should be happening at the same time. Meet with several banks – immediately!
Second, gather information needed for insurance, licenses, etc. while the loan is in process.
Third, when you have positive feedback from your lender, begin to negotiate terms of the buy-sell agreement. The attorneys will document what you have agreed to and will advise on technical points. While you are actively working the process, do you have access to your down payment?
These steps are worked concurrently, not consecutively. By the way, don't quit your job until you know the deal is going to close!
Stay in close contact with your Apex Business Advisor through the process. Your Advisor can assist with the communication and follow up with banks, attorneys, and the seller. Keeping lines of communication open is critical for getting to the closing table!
Doug Hubler
President
https://www.kcapex.com/wp-content/uploads/2015/07/DealKiller2.jpg
349
336
Apex Business Advisors
https://www.kcapex.com/wp-content/uploads/2015/06/ApexBusinessAdvisorsLogo-216x130.png
Apex Business Advisors
2015-07-06 11:42:57
2017-01-18 12:44:21
What Happened to my Deal?