2023 Changes to SBA 7(a) Loans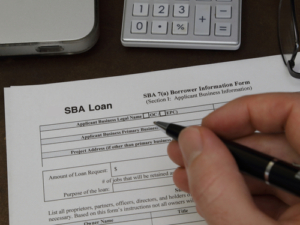 While no one is usually excited to hear about changes to a government program (more fine print to read?) we here at Apex are pleased to see some of the changes coming in August 2023 to SBA programs, particularly the 7(a) loan program which we see so much of. We don't have time to get into every rule change (see your banker for those) but we wanted to highlight a few that are definite game changes.
What is the 7(a) Loan Program?
The 7(a) is the SBA's most common loan program and is a good option when real estate is part of a business purchase, but can also be used short and long-term working capital or for refinancing current business debt. It has special requirements to obtain the loan and requirements to stay compliant during the life of the loan.
Changes
Percentage of Business Purchase
The headline-making change here is that the loan no longer has to be used for a 100% change of ownership. Starting August 1, 2023, these loans can now be used to buy a portion of a business or even a portion of an owner's interest in the business.
What this means:
Key employees who had equity in the business no longer have to exit as owners

License holders, particularly those who hold licenses which are difficult for new owners to obtain, no longer have to exit as owners, but can stay onboard, in a way, to ease the business transaction

Buyers can buy part of a business to learn, then buy more as their comfort, expertise, and cash flow allows
Related to this, the old rules stated that an existing owner could only stay on in a transitional role for a maximum of 12 months. Under the new rules, the seller could stay on as an owner, officer, director, or even a key employee.
Liquidity Restriction Lifted
Oddly, those with substantial personal liquidity were formerly restricted from access to these loans. This restriction will now be lifted.
Minimum Amount Removed
Loans needed to be for businesses valued at $250,000 and above. This restriction has been removed.
Equity
The SBA changed the definition of what constitutes equity in relation to seller debt. Formerly 10% of the business needed to be financed by both buyer and seller in a traditional formulation of "five and five" in which a seller note was half of that 10% amount and the buyer put up the remainder. But the new rules indicate a 2.5/7.5 split between borrower and seller, but some have interpreted that several ways:
Could the part of the business that a seller keeps count towards the down payment?

With a seller note as the majority contribution of the 10% rule, could buyers find a way to get an SBA loan without any money down?
Alas, with governmental bodies, there are rules, and then there are interpretations of the rules. When a rule isn't clear, you'll see a cooling effect on those who would be interested in taking advantage of an opportunity in case they face an adverse ruling in the future.
However, where no interpretation is necessary is the new rule that if you have the same NAICS, ownership, or geographic area, this will be considered expansion and no equity infusion will be required.
As we mentioned above, your banker is your first stop for questions about these changes. Your next stop? Apex. Give us a call.
https://www.kcapex.com/wp-content/uploads/2023/07/sba-7a.jpg
375
500
Apex Business Advisors
https://www.kcapex.com/wp-content/uploads/2015/06/ApexBusinessAdvisorsLogo-216x130.png
Apex Business Advisors
2023-08-07 06:00:49
2023-07-16 11:00:36
2023 Changes to SBA 7(a) Loans