Case Study #78: When Capital One Comes Calling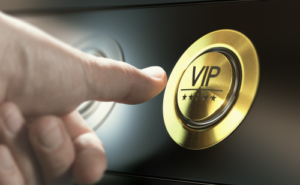 When Alex Macdonald first created a product that would become Velocity Black, he was simply looking to find wonderful (and exclusive) restaurants and make them easier to find and book. By the time he helped sell his company for just under $300M, he had taken that initial idea and refined it into a 24/7/365 AI-assisted private concierge service, which is something Capital One wanted to have for its products and services.
How Did the AI Help?
Velocity Black guaranteed a one-minute response time for all requests. They were able to do this by building a strong personalized profile of the customer and then allowing the AI to cross-reference that profile when building a request (e.g. customer loves Thai food and when the customer asks to find an excellent restaurant in a given city, the AI might then suggest, among other options, a Thai restaurant). A human would then take the AI suggestions and begin interacting directly with the customer.
Customer Acquisition
At the time that Velocity Black was sold, there were two different divisions of the company. The customer-facing product had a $2000 annual subscription fee as well as revenue-sharing on every request a customer would make. Those requests could be anything imaginable, but frequent requests included:
Booking a reservation at a very popular restaurant

Buying and delivering a special gift

Finding something exclusive to do at a particular destination

Booking private charters or difficult-to-find flights
Since Velocity Black controlled all payments, they would take those revenues upfront, which in addition to their annual subscriptions, made them a capital efficient business. 
The team didn't sit on their laurels, however. They experienced 60-100% revenue growth year-on-year until acquisition and they reinvested most of that to keep growing the platform.
Where do you meet the sorts of customers who want to make a call and get something exclusive? At exclusive events, of course! Think of signature sporting events, like the F1 race in Monaco or the Super Bowl. They would always have a presence at the Oscars or Coachella. They would normally have a private event with some top tier talent performing which underlined the sort of exclusive experience they could offer their customers. In fact, when asked, customers often said that they used the service primarily to be able to deliver a special memory to friends and family.
Companies caught on to this as well, and there was also an enterprise division of the business that worked with large companies who wanted to ensure their employees felt special and looked after. This division was doing well and Alex knew it was simply a matter of time before a bank or credit card company came calling.
Closing the Deal
The acquisition by Capital One started as a partnership. Capital One wanted to launch a new credit card with some special features and they tapped Velocity Black as a partner to help them do that. That launch went well and Capital One asked if Velocity Black was looking for investment. Alex had already done a friends-and-family round as well as an additional seed round so the company was well-capitalized. He politely declined an investment. Capital One wasn't deterred, and came back with a question about openness to acquisition.
Alex said he was open to it and went back to his co-founder and board, who were also open to exploring it. They hired a bank to manage the deal and accepted a second offer from Capital One which was around 10% higher than the original one.
Key Lessons
The story of Velocity Black offers some simple lessons for all businesses:
High tech + high touch

: use technology to assist, not entirely replace, humans, particularly for elite customers that value a personal touch. Don't be "too cool" to use

AI

and other such technology.

Go where your customers are

: people who love great experiences are, unsurprisingly, at special places already having great experiences. When you take the time to create a customer avatar, you'll know where the avatar hangs out. Go there.

Play it cool

: when a big fish like Capital One comes calling, performing well in a partnership is precisely the sort of audition that leads to potential investment or purchase. See such partnerships for what they are and overdeliver when given a chance.
We can't claim to be available 24/7/365 via an app, but we're around during reasonable hours (even unreasonable ones, sometimes!) to help you with all you need for buying or selling a business. Give us a call today.
https://www.kcapex.com/wp-content/uploads/2023/08/VIP.jpg
309
500
Apex Business Advisors
https://www.kcapex.com/wp-content/uploads/2015/06/ApexBusinessAdvisorsLogo-216x130.png
Apex Business Advisors
2023-09-18 06:00:34
2023-08-31 08:32:11
Case Study #78: When Capital One Comes Calling