Case Study #58: 3 Years to 30 Million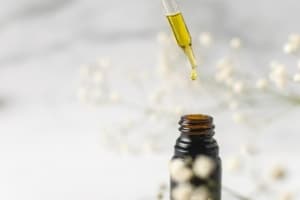 It was 2017 when Josh got a call from a fellow Milwaukee business owner about CBD.  Josh was already in the supplements space so he already understood how to build and market products to customers online.  He just needed to take a crash course in CBD.  Six weeks later he launched Fab CBD and three years later he sold his business for 10 figures in cash and stock.  Here's a brief look at his story.
Affiliates
Have you ever done a search for "best mattress" or "best grill" and come across what looks to be a blog or a personal website?  Chances are those sites are being paid a commission for any sales (or even traffic) they send to the companies whose products they are creating content about.  Some of these affiliates work on a one-time basis, or "Cost per acquisition" and they normally demand 50-100% of the first order as a commission.  They receive nothing afterwards.  Josh and his Fab CBD team preferred for everyone to have some long-term skin in the game and hence would give 20-25% of the first order, but then 15-20% lifetime on the backend.  That meant that even after customers had entered the company funnel and were now responding to the marketing and tactics paid for by Josh and his team, the original affiliate was still being rewarded.  
On the strength of his affiliate marketing and organic SEO alone, Fab CBD kept doubling in revenue.  It ended 2018 on 2.5M, 2019 on 5.5M, and 2020 on 11.5M.  
Wait, What's CBD?
If you are unfamiliar with the product, it comes from cannabidiol, which is one of 113 cannabinoids in cannabis plants.  It was discovered in 1940, but has most recently been used to help treat anxiety, depression, PTSD, and insomnia.  It's non-psychoactive, meaning you get the benefit of the plant, without a high (or the munchies).
The oil itself has to be mixed with flavoring, hemp extract, and MCT oil, which acts as a carrier for the compound.  In 2017 when Josh started the business a kilo of the oil cost $16k.  That same oil now costs $2k.  But because of strong demand, most of the big players in the industry have not dropped their prices, which means there's been a world of margin that opened up from when the company first started buying the oil.
"I'm Not Romantic About CBD"
From the start Josh wasn't romantic about CBD.  He didn't go to sleep or wake up thinking about the product.  It was just something helpful that he was delivering to consumers while also building a big business.  That meant that when he was at a certain level, he knew he would be objective about selling the company.
In 2020 he knew he had hit the numbers he wanted and with a goal of getting 6-8X EBITDA he went to various companies in the industry looking for a deal.  Given that some of the bigger players were doing $5M EBITDA on $30M in revenue and Josh had the same EBITDA on $11.5M in revenue, he was an attractive target, and unsurprisingly he had seven LOIs on a deadline day he had set.
Cash and Stock
Josh ended up taking $13M in cash and another $8M in stock which he is currently holding (his acquirer is listed on NASDAQ) and is optimistic it might double.  But in a sense he doesn't care, because he sees it as a bet that he's involved with: he's still working with the acquirer and is helping to make sure that stock price grows, underwritten by a strong ecommerce pedigree.
When he reflected on why he waited for a certain number before cashing out, Josh was clear that he wasn't interested in something like $5M or $6M when he was already pulling down $1M/$2M a year.  He wanted a very large payout.  And it turns out he got what he wanted.
Lessons
If Josh could have changed one thing, he said he would have gone to his broker with at least some idea of the structure of the deal he wanted.  He's said he's heard of sellers who go to their brokers with vague ideas for a sale outcome, and then complain when they end up with a yellow Camry instead of the black Mercedes they envisioned.  "Get your deal on paper, talk to lawyers, then bring it to your broker, then you're all on the same page about the outcome you want."
Other lessons Josh shared:
Affiliates

can get you instant credibility and instant customers.  Depending on how you structure your commissions with them, they can take your growth to the moon (or not).

Be clear on

your

why

for selling

.  Josh wasn't just looking for a quick buck.  This was not his first rodeo and given his trajectory and the margins he had built, he wanted to get paid for where the company was going (to the moon!) and was happy to move on to the next thing.

Avoid being romantic

about your business.  Some sellers sleep/breathe/eat their businesses.  That's great!  That's often part of the success.  But realize too that can make you totally emotional when it comes to a transaction and that's a liability.  Consider the value of emotional distance from your business.

When

taking stock

as part of the transaction, look to see how easy/safe it is to liquidate.  That has to be part of your calculus when considering how much you are willing to take.  
Do you want an unromantic look at your business to see if it's in shape to sell?  We've got you covered.  Give us a call.
https://www.kcapex.com/wp-content/uploads/2021/12/crystalweed-cannabis-Qd37vTyByBs-unsplash.jpg
1280
1920
Apex Business Advisors
https://www.kcapex.com/wp-content/uploads/2015/06/ApexBusinessAdvisorsLogo-216x130.png
Apex Business Advisors
2022-01-17 06:00:10
2022-04-19 08:51:55
Case Study #58: 3 Years to 30 Million