Five Steps to Selling a Business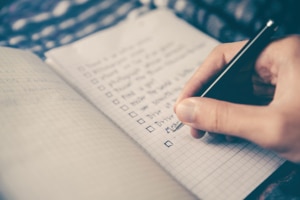 Another article about selling a business? Well, we're business brokers, so we believe in stressing the fundamentals. A business sale is often the most significant transaction an individual participates in during his/her lifetime. And those who master the fundamentals have the most successful transactions.
Step One: Assemble Your Team
There are four key team members you should have assisting you in your transaction:
Accountant – This should preferably be the accountant that you have always had working on your company's finances. But in case he/she doesn't have the bandwidth/desire to assist you with this task, you might bring in someone else with experience in business sales and tax strategies.
Financial Planner – This person should work hand-in-hand with your accountant to figure out what to do with your free-and-clear proceeds that result from the sale. They can often offer you strategies to maximize value and lessen tax exposure.
Attorney – Someone to represent your legal interests in the transaction. If you don't have a trusted resource in this department, we have trusted partners we can refer you to that we work with often.
Business Broker – We're going to help make sure this team is pulling in the right direction. Most of all, we're going to help you stay focused and on track towards the closing date.
This team is what you'll need for most Main Street (less than $5M annual revenues) transactions, but it can definitely expand as the transaction size increases, to help cover the increased diligence issues.
Step Two: Prepare Your Paperwork
Before selling your business, you can get ahead of the game by asking your broker to get you a diligence checklist for a business that is in your industry or comparable in revenues. The longer you have to work on this list, the less it will seem like term papers of long ago and more like a simple marathon with milestones you keep hitting.
Step Three: Think About Deal Points
There's no way for you to anticipate what a person buying a business will have as his/her "must haves". But you can certainly make your own list, as well as your own "red lines" that you won't cross. Keep in mind that this needs to be a discussion you have with your broker. In your own mind, "must haves" can be very serious, and red lines can be very red indeed. But that might be simply because we're lacking context or don't have information about alternative ways to proceed.
There are thousands of ways to get a deal done (we've seen most of them!) so if you're proactive, your mind will be in "deal" mode when you start dealing with a buyer. That means you're flexible. Flexibility often wins in transactions of all kinds, not just in business sales.
Step Four: Look at Comps
Your business may be worth a certain number in your mind. We always remind our clients that their business is only worth what someone will pay for it during the particular time period your business goes to market. Start with a professional valuation, then talk to your broker about current supply and demand in the market for comparable businesses.
What kind of deals are getting done right now and how does that relate to me and my business?
Step Five: Stay the Course
The deal is not done until the paperwork is completed and the check clears. Period.
Make sure that you have operational support as you're going through this process. Working on a business sale is a part-time job. You want to make sure that your company doesn't suffer as a result of doing all the things we've discussed above to move towards a successful transaction. If you need help, ask. If you're struggling, tell your broker. But you don't have to do this alone, and it's okay to admit you need help.
Do you feel like it might be time to sell your business? Let's talk about it!
https://www.kcapex.com/wp-content/uploads/2020/07/glenn-carstens-peters-RLw-UC03Gwc-unsplash-600px.jpg
399
600
Apex Business Advisors
https://www.kcapex.com/wp-content/uploads/2015/06/ApexBusinessAdvisorsLogo-216x130.png
Apex Business Advisors
2020-07-23 06:00:56
2020-07-24 08:42:51
Five Steps to Selling a Business