Case Study #29: Replacing Yourself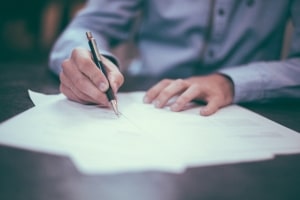 Some years ago, Jim Brown started a software company called TerrAlign. This Sales Territory Management Software designed the best possible territories for sales representatives. They started in pharmaceuticals, but quickly entered into the consumer goods and medical products sectors as well. They would eventually be acquired by a fellow software company, but that couldn't have happened if Jim hadn't started the process of replacing himself.
Enter Ken
Ken Kramer had helped design some of the earliest versions of TerrAlign's software and kept having good interactions with them as a vendor. So when the opportunity came for him to join the company, he took it, and started in partnerships and marketing. He was soon promoted to sales and marketing, and not long after that, was one of three employees that Jim chose to replace his functions as an owner/operator.
This is, of course, the best case scenario: promotion from within of those who have risen through the ranks on merit. They've had a chance to build relationships across the company which will only make taking on the new responsibilities easier.
Creative Tension
But, while an owner may be willing to delegate tasks, he might not be willing to let go of profits and cash flow. Ken wanted to use profits to invest and grow the company, while Jim focused on maintaining profitability. Ken had negotiated shadow equity as part of his promotion into the job of president, so while he was frustrated with Jim's desire to keep things status quo, he knew that circumstances could always change.
Soon enough the ground started to shift. A competitor was acquired after it had been taken private by a VC some time prior. This changed the competitive landscape and led to MapAnything making an acquisition offer. MapAnything was also a software company, but focused on route optimization, so it was a sensible companion product for TerrAlign's core competencies.
Transition
Ken led the transaction team, though he says if he had to do it all over he would have brought in help (like a banker or broker) to cut his learning cycle down and help him make better decisions. It also (naturally) took away his time from helping to run the business. In the end, his focus was on making sure the TerrAlign team all kept their jobs or had opportunities for new positions post-sale. The terms of the sale weren't made public, but 1-3X revenue is a normal multiplier for slow-growth software companies.
What Ken couldn't expect or predict was Salesforce acquiring MapAnything just a few months later. Most of the team was surprised, but given that it wasn't their company anymore, they could hardly do anything other than try to continue on with Salesforce, which many of them chose to do.
Key Takeaways
As we've said before, apart from having a solid manual in place of how to run the business, demonstrating that the company can run without you by having a president in place makes it very easy for an acquirer to make an offer.
Even if you've had the foresight to plan for your own succession, you also have to plan for an acquisition. Jim had brought in Ken to do the former, but stifled him as he tried to do the latter, by growing the company aggressively.
Consider getting a broker (we're a bit biased). As we saw with Ken, we help make the process easier, more educational, and often  more profitable.
https://www.kcapex.com/wp-content/uploads/2019/07/writing-1149962_640.jpg
426
640
Apex Business Advisors
https://www.kcapex.com/wp-content/uploads/2015/06/ApexBusinessAdvisorsLogo-216x130.png
Apex Business Advisors
2019-07-16 06:00:34
2019-07-06 07:46:56
Case Study #29: Replacing Yourself