Case Study #17: When an Earnout Wins for Everyone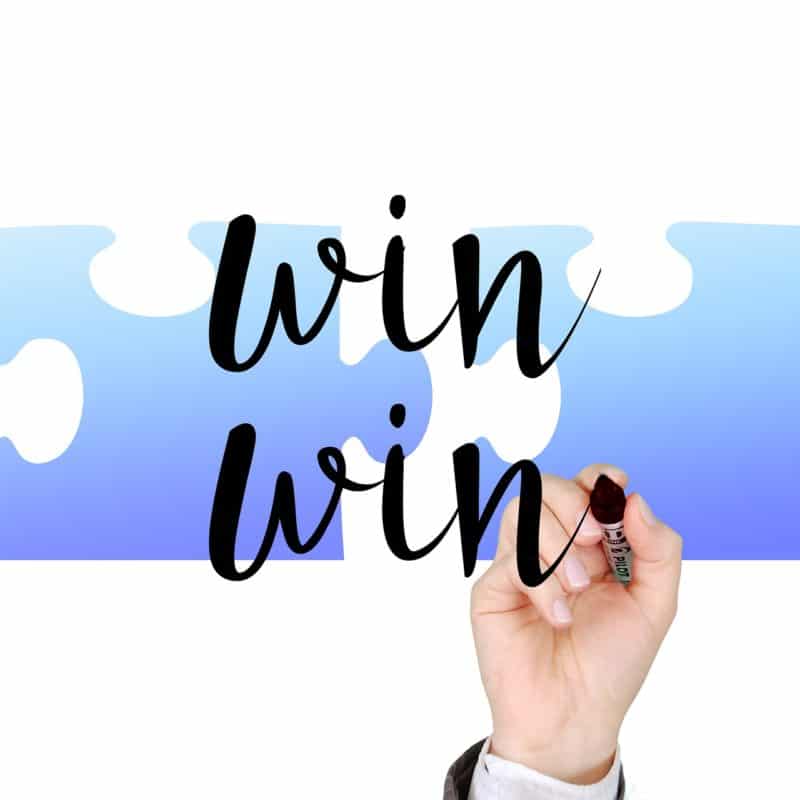 In 2004 Dan Green was a mortgage officer. He started blogging about important trends in the industry, focusing on giving timely, relevant, non-biased advice.  
He thought it would be a smart way to stay in touch with existing clients, as well as reach out to new ones.
The strategy worked…a little too well. He started to get leads from states he wasn't licensed in and rather than let those leads go to waste, he started to sell them.
The blog and these partnership agreements eventually led to a company called The Mortgage Reports.
Differentiated from the beginning
With the traffic he was garnering Dan could easily have gone for the quick monetization path and sold advertising.
But he felt he couldn't be unbiased if he had ads, so instead he built forms around themes.
For example, at the bottom of an article on a "low down payment mortgage," there would be a link with the text, "Would you like to know more?" and if you clicked through and filled out your information, you could get a call from one of the partner companies within seconds.
Dan's partners got highly qualified leads (the forms asked key questions) and Dan's readers got help from sources they wanted.
So why sell?
The cash flow was good, and the overhead was insignificant: hosting fees, the occasional tech fix for the website, and the cost of writing articles, which Dan was doing by himself from his wealth of knowledge and experience in the industry.  
But the reality is that there's a lot of regulation in that industry, as well as administrative work, which Dan didn't love, so he started to think through exit possibilities.
One of his friends, an M&A professional, recommended doubling down and building out his infrastructure so as to sell for 10X or more, but Dan didn't feel the energy to do that. He didn't believe that he was the right guy to take the company to the next level.
Internal buyers
Why not ask the partners who are already buying our leads? Dan thought.  
After taking his books and turning them into a slide deck with projections into the future, he approached six of the partners already buying his leads.  
Three of them wanted a deeper conversation and Dan flew out to see all of them and make his presentation. He wanted to sell his vision for where the company could be and share his excitement for growth.
There were two challenges. At the time he was exploring an acquisition, the mortgage market seemed tenuous…everyone was waiting for some disaster. Secondly, the economic climate, in general, seemed gloomy. With those issues in mind, none of the potential buyers were willing to give Dan the upfront cash deal he wanted.
Believe your own hype
Dan really knew the industry and felt that his projections, while bullish, took into account all possibilities, and as such, he thought to offer an earnout to one of the three buyers who was best equipped to carry out a long-term vision for his company.  
He structured the earnout such that if the projections he made were accurate, that not only would he end up getting paid, but the buyer would do very well too.
The happy ending? The amount of the earnout ended up being 3-4X the amount of the original all-cash deal that Dan proffered.
Why did the earnout work in this case?
In a lot of the case studies we offer here at APEX we note that earnouts aren't ideal. When asked why he thought this earnout wasn't just successful, but spectacularly so, Dan responded by saying that he thought the buyer had put in genuine effort into not just buying the business, but growing it.  
Furthermore, the confidence and faith in his numbers and the actual state of the market, not just what the pundits projected, was rock solid.
Finally, Dan was willing to put his money where his mouth was. He didn't offer the projections as "hope" but as pretty much facts!  
In the end, those three factors led to a win/win for everyone involved.
Whether you're a buyer considering a business offering an earnout as part of the purchase or you're a seller who doesn't think he can sell in the traditional way, we're here to help. We've dealt with hundreds of similar situations over the years and would love to put that expertise to work for you. Give us a call today at 913-383-2671!
https://www.kcapex.com/wp-content/uploads/2018/05/winwin.jpg
1280
1280
Apex Business Advisors
https://www.kcapex.com/wp-content/uploads/2015/06/ApexBusinessAdvisorsLogo-216x130.png
Apex Business Advisors
2018-05-15 06:00:56
2021-07-22 13:33:42
Case Study #17: When an Earnout Wins for Everyone