Case Study #11: Be Prepared to Walk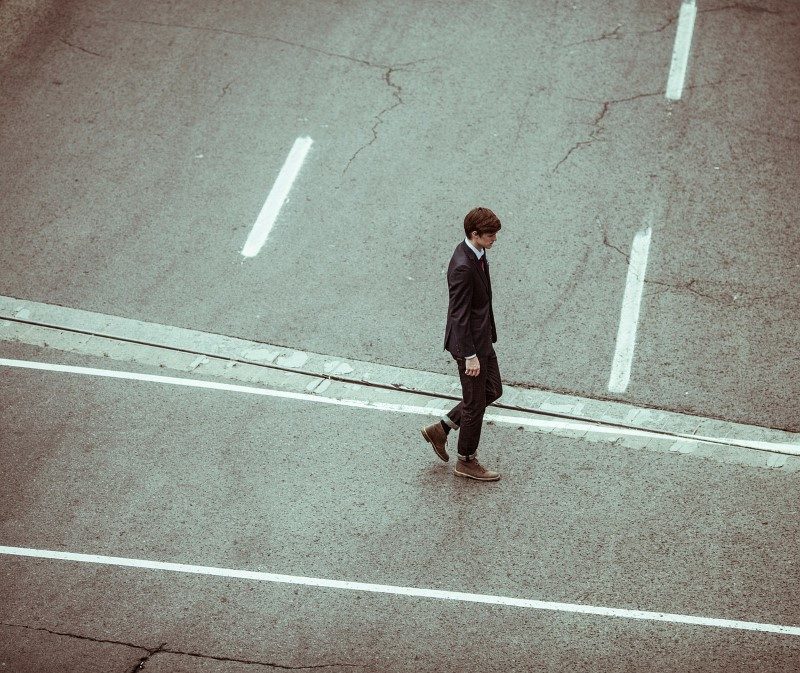 Before Jeff Hoffman became a cofounder of the Priceline group of companies, he built Competitive Technologies, which was one of the first business intelligence companies in travel. He'd had a suite of products that would help companies manage and reduce travel expenses.  
He got his first break with Exxon-Mobil, which spent $40M USD annually on air travel alone. He knew that such a large company wasn't simply going to offer money to an unproven startup, so he asked for an office and a negotiated percentage of savings (much like how freight auditing works).
He saved Exxon a lot of money and went on to add other features which were on a monthly subscription plan. He went from no revenue to $5M and was at $12M by Year 3.
It wasn't long before he and his firm got the attention of the biggest player in the space by far, and that was (and is) American Express.
They reached out and asked to do a licensing deal, as some of their clients were asking for products that only Competitive Technologies was offering. The speed of adapting and ability to change had beaten out the nearly infinite money and resources that AMEX had.
But Jeff knew that licensing to AMEX would kill his business, and so he countered with an offer to sell…lock, stock and barrel. While AMEX was initially a bit shy about the idea, Jeff went "on offense" and started calling Thomas Cook and other competitors to stoke the fires with AMEX.  
He also went to a tradeshow that he'd previously not planned on attending, acquired the booth across the way from AMEX, and got everyone to come by the booth…friends, clients, everyone. Later on AMEX would tell Jeff that the idea of losing a deal to a competitor, as well as seeing the popularity of Competitive Technologies at the tradeshow, were what moved them from "interested" to "serious" in the acquisition process.
Jeff even went "on offense" with his M&A firm, as he couldn't afford their full retainer at the time and offered them a kicker based on the final outcome of the deal in addition to some cash up front. One of his largest investors also offered to add a travel agency he owned into the deal as well so the total deal was around nine figures.  
But, as they entered negotiations, it became clear that AMEX normally did 3-year earnout deals on acquisitions and Jeff simply wasn't going to take that deal. When this issue became a sticking point in the deal he started to reach back out to competitors and again went "on offense," at one point literally getting up from the negotiating table at the hotel and saying, "We don't think you're serious, and we're going to move on to pursuing an acquisition by one of your competitors."  
He and his team walked out and he turned to one of his mentors (also the largest shareholder) and asked, "What now?" …"We're going to walk to the hotel, but they will call us before we make it there."  Sure enough, AMEX called him while he was still on the sidewalk, and they closed the deal.
Obviously most of us aren't going to deal with AMEX nor are we going to consider walking away from a nine-figure deal. But the lessons are there for us to apply in our own circumstances:
Innovation – Jeff had created something that a big player coveted.
Strategic Action – Jeff increased the desire in his buyer through smart plays.
E-myth – Jeff had created a business that didn't depend on him.
And finally….
Patience – He was willing to wait for the right deal, up to and including walking, and that showed AMEX they were dealing with an equal, and they treated him as such.
https://www.kcapex.com/wp-content/uploads/2017/11/walk.jpg
673
800
Apex Business Advisors
https://www.kcapex.com/wp-content/uploads/2015/06/ApexBusinessAdvisorsLogo-216x130.png
Apex Business Advisors
2017-11-14 06:00:53
2021-07-21 17:44:00
Case Study #11: Be Prepared to Walk