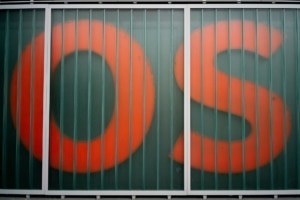 As entrepreneurs build their businesses they often have to figure out not just how to keep track of everything that is going on in the day-to-day, but also have a solid grasp on long-term planning.  Some find this balance, but many do not.  The Entrepreneurial Operating System (EOS) is an answer to this dilemma: it's a set of concepts and tools to help entrepreneurs consistently get what they want out of their businesses.
Origins
EOS is outlined in Gino Wickman's landmark book Traction.  We obviously can't explain every part of the system in this article, but we can look at the broad outlines.  There are six categories that Wickman thinks every business should master:
Vision

– where are we going and how are we going to get there?  Does everyone know the answer to those questions?

People

– are the right players in the right places?  Do we have A-players or warm bodies?

Data

– what story do the numbers tell us?  Does everyone who should have access to relevant numbers have access to them?

Issues

– what are we consistently working on both short and long term?   How are we tracking them towards completion?

Process

– do we have documentation for all we do?  Do we have a process for updating that documentation?

Traction

– do we have focus, discipline, and accountability in the management team?  
Compartmentalize
One of the most cited aspects of EOS is how issues are dealt with.  Wickman proposes four different boxes:
Goals

  These are items that must be achieved in the next twelve months.  There should be no fewer than three but no more than seven of these.  Less is more.  They will be reviewed and assessed annually.

Rocks

  These are items to achieve in the next three months.  As with goals, you are looking at 3-7 items.  These will, unsurprisingly, be reviewed and assessed quarterly.

Issues

  This is subdivided into two parts:

Items to be dealt with in the medium term (will take more than 90 days)

Items to be dealt with in the short term (will take fewer than 90 days)
Issues can be reviewed and assessed on a monthly basis.

To-Do

  These are items that must be dealt with in the next seven days and should be reviewed every week for completion.
Traction
Busy entrepreneurs can get stuck in firefighting or in simple list-conquering mode.  While fighting fires and smashing your to-do lists are part of running a business, they aren't coherent and sustainable practices that can run a business long-term.
Business owners who want to implement EOS have to face up to three things if the deployment of it is to be successful:
Change is hard but necessary

– even if things are not going well, people often prefer the chaos they know.  Make sure you get buy-in from your team about moving to a better system of accountability, and one that isn't dependent on personality but on metrics.

Expectations can't be met if they aren't defined

– part of why so many businesses thrive on EOS is because the management team is better acquainted with long-term and short-term numbers so that they can focus on what's important to hit them.

Creativity and energy should be deployed where they are most needed

– Wickman says to "

systematize the predictable so that you can humanize the exceptiona

l."  You want to use the talent of your team members (and yourself) where it can really take the company to the next level, and that can't happen when you're just attacking to-do lists and fighting fires.
Do you feel like you're just fighting endless fires?  Check out Wickman's free tools here.  If you want some help with those fires and how to build a better business, we can help with that.  Give us a call!
https://www.kcapex.com/wp-content/uploads/2021/07/claudio-schwarz-z508Zk08HNU-unsplash.jpg
1281
1920
Apex Business Advisors
https://www.kcapex.com/wp-content/uploads/2015/06/ApexBusinessAdvisorsLogo-216x130.png
Apex Business Advisors
2021-08-09 06:00:25
2021-08-11 13:35:47
What is the Entrepreneurial Operating System (EOS)?