The Climate for Business Sales in 2022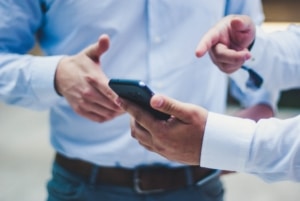 One way to know how the market is looking in 2022 is to look at the most recent data and recently BizBuySell released their Q1 2022 Report which offers a number of insights worth considering for those looking to close a business transaction this year.
Q4 Beats Pre-Pandemic Levels
Based on BizBuySell's last report, we already knew that Q4 2019 was eclipsed by Q4 2021, which saw a significant uptick in transactions which was welcome news for everyone. While there were a number of factors for this, not least of it being Q4, which always offers a natural calendar-based urgency, there also seemed to be optimism in an economy that continues to recover amidst uncertainty and inflation. That has carried forward into 2022 with acquisitions now 24% higher than the same period last year and just 3.7% shy of Q1 2019, when most of us had no practical idea of the meaning of "lockdown" or "pandemic."
Business Owners' Numbers
Another really fascinating statistic from the BizBuySell's previous report (Q4 2021) was the fact that despite more than half of the surveyed business owners being negatively impacted by the pandemic, the key financials of business that sold in Q1 2021 were the highest since BizBuySell began collecting data in 2007. The median revenue of these businesses was $688,020 with a median cash flow of $147,752. As other businesses regained health and also went to market, these numbers only changed slightly, finishing at $656,599 and $150,000 in Q4.
Service Businesses Remain Desirable
Some 35% of buyers in the market say they are looking for a service business. This reflects a larger trend over the past five years, in which the number of service businesses changing hands in the market has grown to 45% of all reported business transactions. By comparison that statistic was 37% in Q1 2017.
The New Pandemic(s)
Most business owners surveyed were less worried about diseases and more about the labor shortage and Great Resignation. 64% of surveyed business owners say that they have been impacted by labor shortages, and of those, 59% say the situation is either not improving or getting worse. Peers in our industry weighed in to correlate, with 59% of business brokers saying that labor shortage is the biggest threat to small businesses at the moment.
Not far behind the labor shortage which itself leads to higher overhead, there's also the challenge of inflation due to monetary policy and supply chain issues. 72% of owners say that their business has been impacted due to inflation, with 76% saying it has not improved or is getting worse. Many business owners have had to weigh keeping prices consistent for customers by eating the margin or raising prices and sharing the pain all around.
These pressures will surely push more business owners into the market to sell, just as the pandemic did two years ago. "Pandemic fatigue" was listed as moderately to extremely motivating for 43% of business owners to consider selling.
The Other Side of the Transaction
Over 5 million entrepreneurs applied for business applications in 2021, which was the largest number ever recorded by the US Census Bureau. At the same time, one in five business buyers self-reported as having come from the Great Resignation and business brokers correlated this trend by saying that 23% of inquiries came from corporate refugees or those proactively seeking business ownership. Part of what is causing pain for business owners — labor shortages — may also be the solution, as some of those "shorting" the labor market may end up buying those labor-troubled businesses.
Final Thoughts
Through these constantly shifting times, the fundamentals of business transactions still hold, whether sellers are finally letting go or buyers are excitedly entering the fray: due diligence, clean books, solid systems. 
We've got all sorts of exciting businesses for buyers to look at and are always open to representing sellers who think that 2022 might finally be time to ride off into the sunset. Give us a call.
https://www.kcapex.com/wp-content/uploads/2022/05/luis-villasmil-4V8uMZx8FYA-unsplash.jpg
1285
1920
Apex Business Advisors
https://www.kcapex.com/wp-content/uploads/2015/06/ApexBusinessAdvisorsLogo-216x130.png
Apex Business Advisors
2022-05-23 06:00:45
2022-05-02 12:42:48
The Climate for Business Sales in 2022