Case Study #56: Three Years from Start to Sale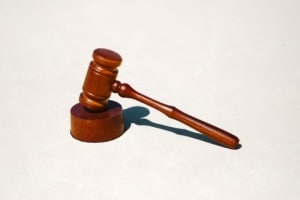 Andy Cabasso was a law student looking for jobs with law firms and thought that most of the legal websites he found were absolutely terrible.  He reached out to a friend with a web design background and JurisPage was formed, building websites and helping with marketing and SEO.  He ended up finishing his degree and became a licensed lawyer, but not long after that he sold JurisPage for a seven figure sum.
Focus
Early on Andy and his partner decided they were not interested in one-off work.  They would only create a website for a company if they committed to doing some kind of recurring work with them, whether that was SEO optimization, paid search, or other marketing.
They also wanted to focus exclusively on the legal field.  
These two decisions shaped the entire growth trajectory of the company.  They turned down lucrative work early on, when it was the hardest to do so, because it was either from non-legal clients or from people who "only wanted a website."  This also meant that they were able to put an assembly line system in place in which various members of a team could simply guide clients through a repeatable process every time.
As he built SOPs that documented every step of the process he found it was really important to check with his team on a weekly basis to go over checklists in the process.  Instead of just handing an SOP to his team and expecting them to just refer to that all the time, he took the time to make sure that the SOP was working and updated it as needed.
Abundance Mindset
Andy noticed that some other firms worked off a fear mindset: they "owned" the websites that they created for companies so that if the business ever wanted to leave they had to pay a large fee to "buy" their website from the website designers.
Instead, Andy chose to lead with results.  He made sure the contract stipulated that the client owned the website and if they ever left they could take it with them.  His thinking was as long as JurisPage was delivering results, why would a client want to leave?
Acquisition
Andy did start to get acquisition calls a couple years into the business.  He would ask the caller what the investment criteria they had was and would often tell them to check back in six months or more.  Truth be told, he wasn't really looking to sell.
That was also the case when a conversation started with Uptime Legal, which was a referral partner of theirs.  Uptime offered managed services for legal services and was very much a complementary business.  At a conference Uptime threw out the idea of an acquisition and Andy's response was, "Do you have a compelling offer?"
Uptime came back with the synergies and cross-selling the combined company could offer as well as the fact that they were older and more established and could grow the company faster.
Andy refused their first offer and instead of countering, he simply offered some other possibilities for how they could work together.  He was able to do this because he wasn't looking to sell in the first place, so unless he was really happy with the offer, he wasn't interested in selling.
The Lawyer Hires a Lawyer
Despite being licensed as a lawyer, Andy begged off from working on his own deal.  Not only was he not an M&A specialist, he knew that he was too emotionally close to the deal and couldn't be counted on to be objective.  
He ended up with a sale he was happy with and stayed on with the new company for some time to help them hit some targets they had agreed to.  His payouts came first at closing and then after he had completed the agreed-to term at the new company.
Takeaways
Andy managed to do well in the legal field, though not in the way he had originally planned when he was in law school.  Lessons to take from his story:
Recurring revenue matters

.  Not only is it cash flow you can count on every month, it's revenue that buyers really like to see.

Focus on a niche

.  Despite living off their savings in their early days, JurisPage didn't jump at every customer opportunity.  They built a niche based on their expertise and owned it.

Be clear on what you want

.  Andy didn't counter the first offer because he wasn't the one who initiated the sales process.  That was smart

negotiating

on his part.  That led to the buyer taking him more seriously and competing against themselves for the second offer.

Don't DIY a business sale

.  Despite being a lawyer running a business catering to lawyers, Andy was smart enough to hire a professional when it was time for a sale.  

Think abundantly

.  Rather than keep customers' websites hostage and build a customer base he was afraid of losing, Andy focused on delivering best-in-class service and let the customer decide for themselves.
Do you need some names of lawyers to help you with a sale or purchase of a business?  We've got some great names to share with you.  Give us a call.
https://www.kcapex.com/wp-content/uploads/2021/10/tingey-injury-law-firm-veNb0DDegzE-unsplash.jpg
1280
1920
Apex Business Advisors
https://www.kcapex.com/wp-content/uploads/2015/06/ApexBusinessAdvisorsLogo-216x130.png
Apex Business Advisors
2021-11-15 06:00:18
2021-11-18 18:28:11
Case Study #56: Three Years from Start to Sale