Buying "Essential" Businesses in 2021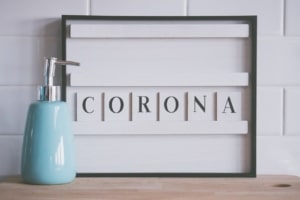 We continue to encourage our clients to look uncertainty in the face and move forward with plans to buy and sell a business in 2021.  But one of the new categories of business that people are asking us about are "essential" businesses, who did not have a "bad" year in 2020, but quite possibly their best ever.  In this article we'll talk about a few of those business types.
2021 Essential Businesses to Buy and Sell
These businesses are in demand and as such may fetch a premium in the marketplace, but don't discount the fact that there are always owners who are ready to get out, even after having a record-breaking year.  They are just looking for the right buyers.
Healthcare
This is the most obvious "pandemic proof" business.  In fact, it's not just pandemic proof, it fits Nicholas Nassim Taleb's classic definition of "antifragile" – something that improves when faced with a challenge.  Both clinical and non-clinical businesses in this field are doing well and even with the end of the pandemic in sight, there will still be plenty of opportunity in this sector even when the masks come off.
Tech
Not all tech businesses have been as fortunate as Zoom.  For perspective, this time last year Zoom was averaging around 10 million daily participants.  Today that's around 350 million.  Its company revenue is four times what it was in 2019.  But if you're in a tech business that is supporting remote work and learning, as Zoom does, it's a very good time for you.  
This is because habits have been so quickly and dramatically altered that new models and ways of interacting have been created that these tech businesses will need to support long after a pandemic is over.
Real Estate
As workers were told they were allowed to work remotely for a short time, then indefinitely, we've been witness to a "great migration" that hasn't been seen in America in generations.  Obviously realtors are enjoying this, but any business that supports a movement of people and their goods, like home contractors, HVAC, electrical, or moving companies, are also riding this wave.
Recurring Revenue
As people started trimming expenses to adapt to changing conditions, many businesses adapted their pricing to match.  Instead of requiring a large annual payment for a subscription or fee, companies started offering a monthly subscription where they previously had not.  Others chose to create new subscription models for their businesses as John Warrilow champions in The Automatic Customer.  In "normal" times buyers love to see consistent recurring revenue.  That revenue looks even sweeter in "bad" times.
We are working with buyers and sellers in every single one of these categories.  If you're serious about moving forward with your life in 2021, give us a call!
https://www.kcapex.com/wp-content/uploads/2021/01/pexels-jessica-lewis-4022768.jpg
853
1280
Apex Business Advisors
https://www.kcapex.com/wp-content/uploads/2015/06/ApexBusinessAdvisorsLogo-216x130.png
Apex Business Advisors
2021-01-06 06:00:49
2021-01-04 18:17:07
Buying "Essential" Businesses in 2021