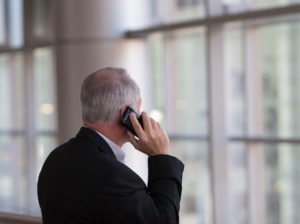 We've run into Bo Burlingham here on Book Club before. We've reviewed his groundbreaking Small Giants book and he was seen as a major source for Dan Andrews' Before the Exit as well.
Burlingham characterizes this as an "end-up" book as opposed to a "start-up" book. Fascinatingly, there's so much literature about starting up, but not too many at all, like Finish Big, about "ending up." Yet it is true that all businesses at some point, must end for the owner, and the most successful ones end in an exit.
Key Lessons of Finish Big
The book is chock full of lessons for anyone even remotely interesting in building, running, and exiting businesses, but they can be divided into several large categories:
Case Studies

– actual stories of how businesses started and exited, sometimes with the names changed. These can either be major successes or catastrophic failures. In either case you often have the entrepreneur him/herself describing, through the author, each step in the process.

Education

– if you didn't know about due diligence, financial ratios, stock vs. equity purchase and other vocabulary that surrounds a business transaction, Bo does an excellent job of weaving short explanations of these throughout the text. He assumes that you have some basic familiarity with business in general, but assumes a zero starting point for familiarity with the ins and outs of transactions.

Choosing a successor and managing your people

– one of the trickiest parts of a transaction is keeping confidentiality so that your staff can stay on task.  Perhaps even trickier is to find a successor to you so that a buyer can have confidence the company will not just survive, but thrive. Burlingham takes us through several scenarios, extracting key steps you should take along the way.

End in Mind

– a theme Burlingham keeps hammering home in the book is the idea of "think about your exit before it's time." The best time to think about your exit is during the time you start up. The next best time is at least 18-24 months before you list your business for sale. Here at Apex we've often maintained good relations with our clients for years before they listed their businesses, mostly because they wanted someone to keep them grounded in the realities of the market, and because they wanted to make the changes necessary to exit at a level they preferred.

Mentorship

– we may start the journey of entrepreneurship alone, but very rarely is the journey completed alone. Burlingham highlights the many ways that entrepreneurs can find mentorship, coaching, and help in their journeys.

What happens next

– by speaking with many entrepreneurs about the pitfalls of an exit – successful or otherwise – Burlingham challenges readers to think ahead to what happens after the sale too, not just focus on the numbers and delight of the exit.
There's really no other book like Finish Big in the market. Only read it if you're interested in learning about the right mindsets you should have in order to have a successful exit, which may very well be the most important financial event of your life. If you want to shortcut the reading, give us a call! We've got plenty of those stories amongst our treasure trove of brokers!
https://www.kcapex.com/wp-content/uploads/2020/02/jim-reardan-gyslVZcsNK4-unsplash-scaled.jpg
1919
2560
Apex Business Advisors
https://www.kcapex.com/wp-content/uploads/2015/06/ApexBusinessAdvisorsLogo-216x130.png
Apex Business Advisors
2020-02-14 06:00:09
2020-02-05 11:31:27
Book Club #21: Finish Big: How Great Entrepreneurs Exit Their Companies on Top, by Bo Burlingham