At Apex, we are practicing social distancing and working from our homes… but we are still working.
CARES Act and PPP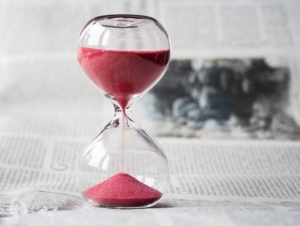 With all the recent information going out about the CARES Act and the Paycheck Protection Program (PPP), there is still additional guidance needed from the SBA on how banks are to start processing applications. Our bank contacts have been inundated with calls and have had to prioritize their existing customers ahead of others. For current bank customers, you will find yourself in queue. So call now.
The good news is that the SBA funds will be available, and banks are pulling out all the stops to make it work.
We've talked to banks that are moving entire departments to the PPP program, hiring additional staff, and putting other projects on hold. There have been several industry webinars since the Act was approved by Congress and signed by President Trump, to share the latest updates. Each new webinar discussed the changes that were made to the SBA's procedures as new questions and comments made their way to the Treasury Department and SBA leadership.
It is expected that Friday, April 3rd, the final process will be outlined, and business owners will be able to start completing applications. You will probably get notified by your bank. If not, call them directly.
There are other aspects of the CARES Act that are designed to assist business owners immediately.
Business owners with current SBA loans will have their payments made by the SBA for the next six months! Those who close on business acquisitions prior to September will also have the first six months of payments made by the SBA!
This is actually a great time to move forward with a business acquisition!
If you haven't called your bank yet, get on it! They will be able to assist you with the best way to move forward for your business and your employees.
We are here to help in any way we can! Call us if you have questions or need some direction.
https://www.kcapex.com/wp-content/uploads/2020/04/hourglass-620397_640.jpg
482
640
Apex Business Advisors
https://www.kcapex.com/wp-content/uploads/2015/06/ApexBusinessAdvisorsLogo-216x130.png
Apex Business Advisors
2020-04-02 20:59:57
2020-04-02 21:02:46
ACT Fast for SBA Funding!