Know Your Broker: Merrill Staton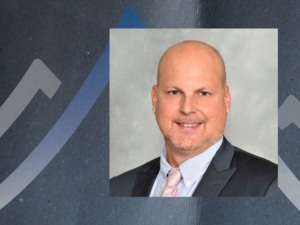 Merrill Staton has had a fascinating and varied career. He's a farm kid who had his first job at 11 doing telemarketing. After that storied beginning came all kinds of jobs. Auto repair, construction, material management, freight brokering, licensed Medicare salesperson, and a certified athletic trainer are a few of the things he's done professionally. It's his unrelenting work ethic and varied work background that has in part influenced his attitude of curiosity. "I'm not afraid to ask questions," he says. "If I don't understand or know something, I'm going to ask." 
His ability to ask questions comes through in his interactions with clients, who note that, "No BS" is one of the first ways they'd describe Merrill. Reflecting on this characterization, Merrill laughs and nods. "Well, it's better to be honest and straightforward, right? That way, they know that I'm interested in what is best for everyone. That I want people to come away happy with the deal. Sometimes that means telling them that I don't think they should sell at this time or they don't really have enough of a business to sell."
Merrill came to Apex originally as a Seller
He's built, owned, and operated several businesses in his life, the most recent being an educational business. At the time of that sale, his neuromuscular disease restricted his movement before forcing him into a wheelchair. That condition persisted for some years. About 6 years ago, through the use of hot yoga, vitamins and prescriptions, he began his climb to his current plateau of being able to walk short distances without braces or the use of his wheelchair.
After a lifetime of productivity, Merrill had been disabled. Recovering his mobility was a gift: "I get to go to work now," he opined. "I want to use this gift I've been given, my mobility, to make a difference. It makes sense to help people like myself, business owners, find the right business to start their journey, or help navigate their exit from one."
Merrill looks at what he does now as helping people get to the next level.
"I want to make sure that people are building businesses the right way, and sometimes that means a bit more slowly. When done properly, businesses will stand the test of time. I also want to make sure that they're growing, and not getting complacent. Yes, life has been challenging for many, but you can't lay down and quit."
When you speak with Merrill, you know you're speaking with someone who has a lot more wisdom than you would guess for his age. He's earned wisdom through many challenges and victories he's had in his life and career. But you also quickly pick up on his passion to help people wherever they are, whoever they are. His attitude of gratitude made him a successful entrepreneur, and it's part of the success he brings to the deals he shepherds here at Apex!
https://www.kcapex.com/wp-content/uploads/2020/06/Merrill-Staton-webfeatured3.jpg
600
800
Apex Business Advisors
https://www.kcapex.com/wp-content/uploads/2015/06/ApexBusinessAdvisorsLogo-216x130.png
Apex Business Advisors
2020-06-18 06:00:15
2020-06-11 12:36:50
Know Your Broker: Merrill Staton