Know Your Broker: Anita Lieser
In this occasional series we will share profiles of our team here at Apex so you can get to know the men and women that make us best qualified to help you buy or sell a business.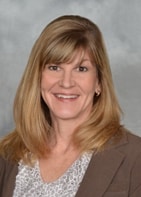 Anita has been with Apex for over 10 years now after having built and sold her own company. Because of that experience, she brings the knowledge of someone who has been in the shoes of a seller.
In each transaction, Anita strives to ensure that a potentially stressful process for both buyer and seller doesn't turn adversarial.
"If I'm the buffer, then the buyer doesn't blame the seller, and vice versa.The key is getting them to understand 'the other party's point of view,'" she notes.  "A seller recently reacted negatively to a buyer's request for some financial documents, wondering if the buyer didn't trust him, and I reminded him it's not a matter of trust, but just normal due diligence verification – not just for himself, but for banks, a spouse, the SBA, and any number of other counterparties.  Don't take it personally."
Anita helps both parties realize that they ultimately have the same goal: a successful transaction. Maintaining focus on that goal allows the parties and their advisors to find mutually agreeable solutions to obstacles that come up during the closing process.
It's this attitude that allows Anita to close unconventional deals. One example was a company she sold some years ago that had just acquired a competitor with very poor financial statements. Because of this, there was a lack of clarity as to its potential profitability post-acquisition. Because she had managed to build the proper trust and rapport between both parties, they were able to close a two-part transaction; one that was for the original business; the second was for the company that the business had acquired prior to the sale. The seller shouldered some of the risk through an earn-out and would work for the new buyer, hence, creating a sort of a "joint venture" on the success of the company with poor records.
When asked what her "secret sauce" is, Anita replied, "I'm thorough from an analysis standpoint, and I'm thorough throughout the process – in accounting, relationship management, information gathering, and deal tracking.  That skill matched to my experience has really helped me put together some great deals."
https://www.kcapex.com/wp-content/uploads/2015/06/Anita-Lieser.jpg
197
141
Apex Business Advisors
https://www.kcapex.com/wp-content/uploads/2015/06/ApexBusinessAdvisorsLogo-216x130.png
Apex Business Advisors
2017-10-02 06:00:52
2021-07-21 17:42:52
Know Your Broker: Anita Lieser